Myron McKinley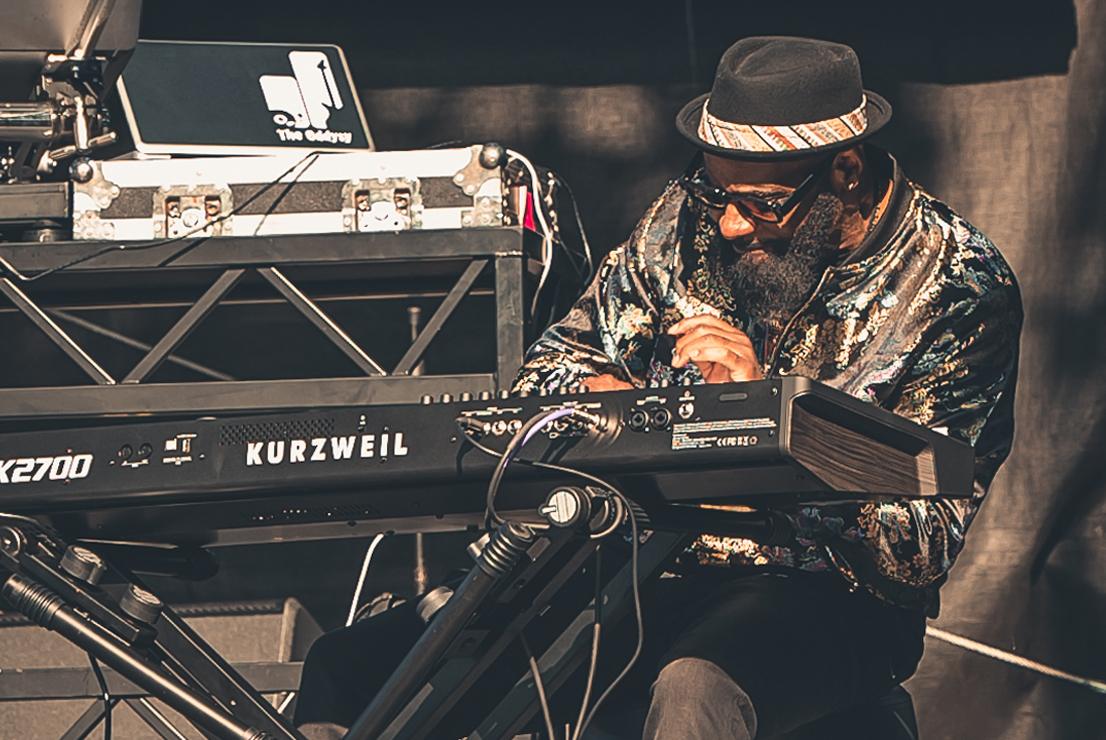 BIO
---
Multi-talented and gifted pianist, producer, songwriter, programmer and film score composer, Myron McKinley is in a class all by himself. Born and raised in Los Angeles, California, McKinley began studying Jazz and Classical piano at the age of three years old. His smooth and eclectic sound blends Classical, Jazz, R&B, and Hip Hop together forming an explosive Jazz sound reminiscent of some of his influences such as Art Tatum, Bill Evans, Chick Corea and Oscar Peterson.
McKinley attended the University of Southern California, where he studied film scoring, music performance, Jazz and Classical piano. While he attended USC, he was the recipient of the following awards; "Jazz Heritage", "Best Original Jazz Performance", "Best Original Classical Performance", "Herp Alpert Scholarship", and Tommy Trojan -"Best Musical Score for Film or Play".
Upon leaving USC, McKinley quickly began performing with award winning artists such as Chaka Khan, Mary J. Blige, Faith Evans, CeCe Winans, Harry Connick Jr., Jodeci, Yolanda Adams, Chicago, Puff Daddy, Ludacris, Christina Aguilera, Dr. Dre, Brandy, Stevie Wonder, Whitney Houston, Stanley Clarke, Gerald Albright, Karen Clark-Shears, Chante Moore, Tupac Shakur, Doc Powell, Vesta, Backstreet Boys, Regina Bell, Tyrese, Hanson, James Ingram, Brian McKnight, Patti LaBelle, Monica, Dru Hill, Keith Sweat, Morris Day, Jermaine Dupri, Da Brat, Gerald Levert, Ashford & Simpson, Deborah Cox, Tamia, Emotions, Gloria Gaynor, Christina Aguilera, En Vogue and Earth Wind & Fire to just name a few.
McKinley has toured with Grammy award winner Whitney Houston (World Tour), Kenny Lattimore (For You, World Tour), Stanley Clarke, En Vogue (World Tour), and has toured as the Musical Director for Philip Bailey (Japan Tour), Cherokee (Polo Tour), Doc Powell (Smooth Jazz Tour), Shai (World Tour) and, since 2000, currently serves as the Musical Director for Grammy Award Winners and pop music giants Earth, Wind and Fire.
McKinley has produced and co-written songs for Stanley Clarke ("1,2 To the Bass & 'Bout the Bass"), Doc Powell ("Cab Ride" & "Don't Let the Smooth Jazz Fool Ya"), Silk ("How Could You Say You Love Me"), Vesta ("I'll Be Alright"), Jimmy Reid ("Wonderful World"), Philip Bailey ("Unrestrained"), Cherokee ("I Love you…Me", "Misty", "Ooh Wee Wee", "Oopsy Daisy", "Sexy Somethin" and "While I'm flying"), Howard Hewitt, and also co-writer for Earth, Wind and Fire's current project "Now then and Forever".
McKinley has scored and programmed cues for such films as "Undisputed", "Red Sneakers", "Static Shock", "Soul Food", "Romeo Must Die", "The Best Man" and "Funny Valentine".
An impressive resume, Myron McKinley is most proud of his highly-anticipated debut album in 2014. While touring all over the world with Earth, Wind and Fire, McKinley has been recording. "You can say this album has been influenced by the many fans I've met from all over the world. Asia, Europe, Australia, Africa and the U.S.
Artist Profile
---
Products Used
Played With
Earth Wind & Fire
Chaka Khan
Mary J. Blige
Faith Evans
CeCe Winans
Harry Connick Jr.
Jodeci
Yolanda Adams
Chicago
Puff Daddy
Ludacris
Christina Aguilera
Dr. Dre
Brandy
Stevie Wonder
Whitney Houston
Stanley Clarke
Gerald Albright
Karen Clark-Shears
Chante Moore
Tupac Shakur
Doc Powell
Vesta
Backstreet Boys
Regina Bell
Tyrese
Hanson
James Ingram
Brian McKnight
Patti LaBelle
Monica
Dru Hill
Keith Sweat
Morris Day
Jermaine Dupri
Da Brat
Gerald Levert
Ashford & Simpson
Deborah Cox
Tamia
Emotions
Gloria Gaynor
Online Presence