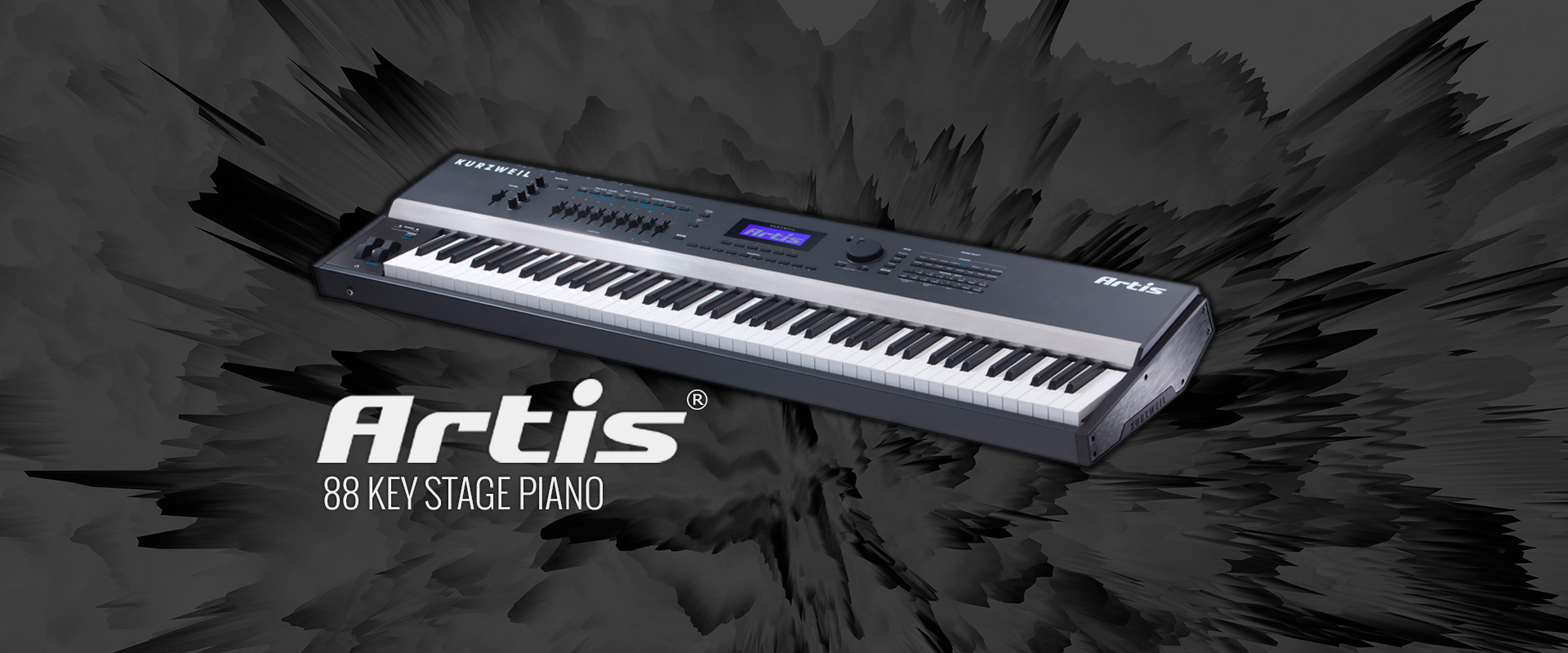 Featuring our stunning NEW German Grand, Artis' astonishing sound quality, dependability and ease-of-use help you take your performance to the next level!
SOUNDS
Brand NEW German 9′ Grand Piano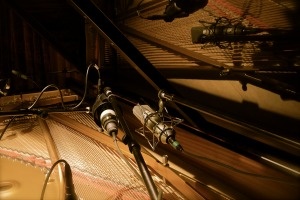 A game-changer. 32 killer programs. Amazing tone, realism, and expression FAR beyond what you thought possible in a stage piano. Perfectly matched with a weighted Fatar TP-100 action.
KB3 ToneReal™ Organs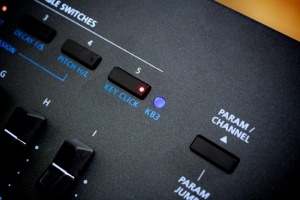 Modeled after classic organs. Featuring all the controls you want and more, including 9 realistic drawbars.
256 Factory Programs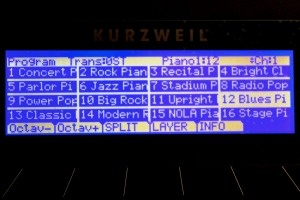 From classic to cutting-edge. The best sounds from our PC3K and KORE 64 collections plus our NEW piano, Vintage Electric Pianos, Clavinets, Synthesizers, rich and realistic String Sections and Orchestras, Guitars, Percussion and much more.
256 Factory Multis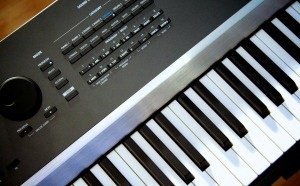 Layered, sublime, fearless and funky – our Multis will have your inspiration up and running in no time! Up to 4 zones, split/layer, extensive MIDI control, individual zone volume and mute control.
Powerful FX Engine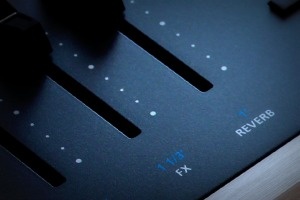 Award-winning Reverbs, Delays, Choruses, Flangers, Phasers, Distortions, Rotary Amplifiers, Compressors and more.
Front Panel 3-Band Master EQ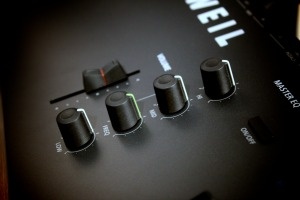 Room too boomy? No problem. Dial it in with Bass, Treble and sweepable Midrange.
22 Programmable Physical Controllers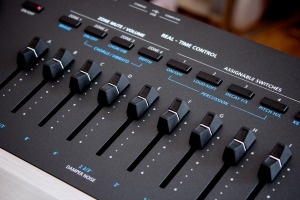 9 Sliders, 6 Switches, 2 Wheels, 2 Switch Pedal Inputs, 1 Continuous Control Pedal Input. (1 sustain/switch pedal is included).
Easy Access Transpose Buttons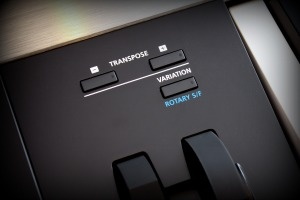 Dedicated -/+ controls conveniently located above the Pitch/Modulation wheels.
Front Panel Master Compressor & 3-Band EQ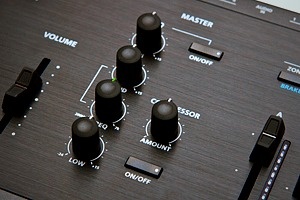 Room too boomy? Need to add some punch? No problem. Dial it in with the Master Compressor & EQ section featuring Bass, Treble and sweepable Midrange.
23 Programmable Physical Controllers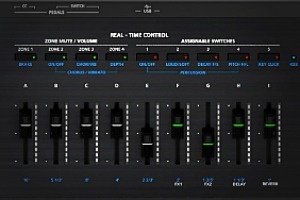 9 Sliders (with brilliant LED ladders), 6 Switches, 2 Wheels, 3 Switch Pedal Inputs (which support half-damper for pianos), 2 Continuous Control Pedal Inputs and Aftertouch. (1 sustain/switch pedal is included).
Easy Access Controls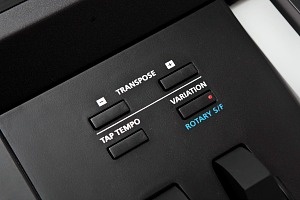 Dedicated -/+ Transpose, Tap Tempo and sound Variation controls conveniently located right above the Pitch/Modulation wheels.
Sound Selection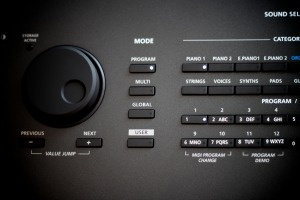 Easy Category and Program/Multi selection. Save your own preset for each Category.
All specifications subject to change without notice.
Favorites Section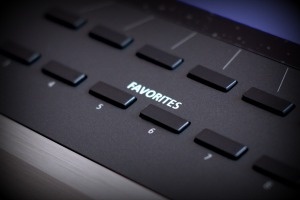 Access your 10 Favorite sounds with ONE button press! Conveniently located right below Artis' display.
Software Editors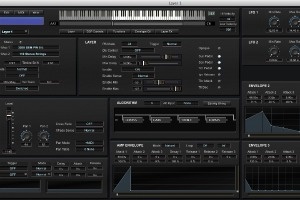 Get deeper into editing your Artis Programs and Multis.
All specifications subject to change without notice.
Keyboard:
88 note fully-weighted hammer-action with velocity sensitive keys
(Fatar TP/100LR)
Display:
240×64 pixel monochrome LCD with front-panel contrast adjust
Polyphony:
128 Voice Polyphony, dynamically allocated
Multitimbral:
16 parts (one per MIDI channel)
Quick Split/Layer:
Easy access with adjustable relative volume (up to 4 zones)
Factory Programs:
256 stunning factory Programs featuring the all new German Grand Piano along with a wide selection of sounds from the acclaimed PC3 and KORE 64™ expansion (download full "object list" here)
User Programs:
256
Factory Multis:
256 factory-crafted Multis – featuring up to 4 independent zones
User Multis:
256
General MIDI:
No
Master EQ Section:
Dedicated front-panel 3-band EQ with sweepable mid and on/off switch
Effects:
• Over 1000 complex effect chains, incorporated into programs featuring our award winning effects – reverbs, delays, chorus, flange, phaser, EQs, distortions, rotary speaker simulators, compressors, and more
• 16 total FX units
(chains can not be edited, but a chain can be selected in Multi Mode)
Controllers:
• 1 pitch wheel
• 1 modulation wheel
• 9 front panel sliders
• 9 KB3 control switches/control/zone mute switches
• 1 variation switch
• 2 transpose switches
• 2 switch pedal inputs, each supporting single or dual, switch or half-damper* pedals (1 switch/sustain pedal is included)
• 1 continuous control pedal input(*for MIDI controller functionality only)
Analog Outputs:
• Two 1/4″ balanced TRS analog (24-bit DACs)
• +21dBu maximum output
• 400Ω balanced source impedance
Audio Inputs:
One stereo 1/8″ back-panel input for connecting your favorite MP3 player or other audio source for accompaniment playback
Headphones:
• 1 front panel 1/4″ headphone output
• 130mW into 32 ohm headphones
MIDI:
In, Out
USB:
• Complete MIDI functionality over USB
• User program/multi file transfer to/from PC/Mac/Flash Drive
• Operating System updates from PC/Mac/Flash Drive
FREE OS Updates:
OS updates over USB and/or Flash Drive
Included Accessories:
Power cable, Switch pedal, USB cable, (4) self adhesive feet
Height:
(5.5″) (14cm)
Depth:
(15.5″) (39.5cm)
Length:
(54.5″) (138.5cm)
Weight:
(46 lb.) (21 kg)
Power:
Internal Power Supply, free voltage 90-265V AC 50-60Hz, 10 Watts
Basic Concepts & User Interface
Global Mode
MIDI Controllers
Question:
What pedals can I use with my Artis / Artis 7 / Artis SE / Forte SE / SP6?
Answer:
Single Switch Pedals
The instrument ships with one KP-1 Switch Pedal
however any standard foot switch pedal (with 1/4″ mono connection) will be compatible. Polarity is a non-issue as the instrument checks the pedal polarity on power up and calibrates itself accordingly. For this to work, be sure to plug the switch pedal in before turning on the instrument, and do not step on the pedal during the boot up process. Doing otherwise can lead to the pedal working in reverse or not at all. If that occurs, simply power down, be sure the pedal is fully connected, then power back up without touching the pedal.
---
Dual-Switch Pedal Inputs
The instrument supports connecting two switch pedals into each switch pedal input. You can connect a dual switch pedal with a single 1/4″ stereo plug (not sold by Kurzweil) or employ a "Y" adapter (stereo (M) to dual-mono (F)) to connect two standard/single pedals to each input jack.
Doing so would provide a total of four switch pedals. Again remember to make all switch-pedal connections with the instrument powered off.
---
Half-Damper Pedals
The instrument* also supports connecting half-damper pedals (sold separately) to either of the switch pedal inputs.

The Kurzweil KP-1H half-damper pedal is the recommended pedal and is available via any Kurzweil dealer.

In addition, there are several other manufacturers of half-damper pedals on the market. Not all are compatible or interchangeable.

KORG pedals are compatible with the Forte.

ROLAND and YAMAHA pedals are not compatible.

(*Note: Artis/Artis 7/Artis SE users: Half-damper is for MIDI output only. It does not effect internal sounds)
---
Continuous Controller Pedals (CC Pedal)
The instrument requires a CC Pedal with a TRS 1/4″ connector and 10k linear potentiometer, such as the Kurzweil CC-1 (sold separately). Most manufacturers EXCEPT Yamaha and Korg make pedals with the same specifications and should work. Yamaha and Korg pedals typically use an exponential potentiometer and therefore will not work correctly.

CC-1 Wiring Spec

The Control Pedal must be wired to a single stereo (TRS) 1/4″ plug as follows:

Wiper to tip connection of 1/4″ plug
Top end of resistance element to Ring connection
Bottom end of resistance to Sleeve connection
Question:
How can I assign a switch pedal to navigate my Programs/Multis/Favorites?
Answer:
With the Artis power turned off, connect a switch pedal to either SW1 or SW2.NOTE: each Artis switch pedal input supports using either single (1/4″ TS) or dual (1/4″ TRS) switch pedals. This permits up to 4 switch pedals (when two dual pedals are used).
In the GLOBAL Mode, using the PARAM/CHANNEL buttons, select the Pedal Override parameter that corresponds to the physical input you connected your pedal to. As each pedal input can support single or dual pedals, there are four total possibilities to chose from: SW1a, SW1b, SW2a, SW2b. If only using single pedals, only the 'a' side parameter is used.For ex: if you connect a single pedal to SW2, select "Pedal SW2a Override".

There are 4 options to choose from related to navigating on-screen selections with a pedal. Using the data wheel, choose the one that suits your needs:


DataInc
Move forwards through the list of Programs or Multis.

DataDec
Move backwards through the list Programs or Multis.

FavoriteInc*
Move forwards through the list of stored Favorites.

FavoriteDec*
Move backwards through the list of stored Favorites.

*NOTE: when choosing one of the "Favorites", the list will cycle/wrap around the 10 available button slots.
---
Need more info? Check out the following links:
Multi Mode
Product Comparisons
ARTIS 8
ARTIS 7
–
ARTIS SE
–
–
SP6
SP6-7
–
SP1
–
–
Keyboard
Keybed¹
88 FW
76 SW
–
88 FW
–
–
88 FW
76 SW
–
88 FW
–
–
UI
Display
240 x 64 LCD
2×20 char LCD
128 x 64 LCD
3 char LED
Categorized Programs
Complete
Complete
Complete
Complete
Favorites/QA Entries
10
6
5
5
Sound/Editing
Polyphony
128
128
128
256
Flash Play™
No
No
2 GB
No
Piano Samples²
GD*/TS
GD*/TS
GD*/JC7*/TS
GD*
String Resonance
No
No
KSR ³
Yes
Factory Programs
256
256
256
16
Factory Setups/Multis
256
128
130
0
User Programs
256
256
1024
5 (Favorites)
User Setups/Multis
256
256
1024
5 (Favorites)
Setup/Multi Zones
4
4
4
4
General MIDI
No
No
No
No
KORE 64®
⋅Programs
⋅Keymaps/Samples
Some
Yes
Some
Yes
Some
Yes
No
No
V.A.S.T. Editing
via Editor software
via Editor software
via Editor software
No
KB3 Engine
Yes
Yes
Yes
No
VA Engine
Yes
Yes
Yes
No
FM Engine
No
No
No
No
Software Editor
Free
Free
Free
No
Effects
FX Units
16
16
32
4
FX Editing
Limited
Limited
Limited
Limited
Master FX
EQ
(dedicated knobs)
EQ
(dedicated knobs)
No
EQ
Compatibility
PC3
Most objects (no samples)
Most objects (no samples)
Most Programs
(no samples)
No
K2
No
No
No
No
Sequencing/Arps
Sequencer
No
No
No
No
Arpeggiators
0
0
4
0
Controllers
Aftertouch
No
No
No
No
Programmable Sliders
9
4
0
0
Programmable Knobs
0
0
4
0
Programmable Buttons
6
2
1
0
Programmable Drum Pads
No
No
No
No
CC Pedal inputs
1
1
1
1
Switch Pedal inputs
2 (dual jack)
2 (dual jack)
2 (dual jack)
1
Half-Damper **
MIDI only
MIDI only
Yes (pianos)
No
I/O
USB MIDI
Yes
Yes
Yes
Yes
USB Host
No
No
No
No
Analog Outputs
Main
Main
Main
Main
Analog Inputs
1/8″
1/8″
No
(2) 1/4″
Storage
External Storage
USB-to-PC
USB Drive
USB-to-PC
USB Drive
USB-to-PC
USB Drive
No
---
Notes:
¹ Keyboard Mechanisms: FW = fully-weighted hammer-action / SW = semi-weighted / SY = synth action.
² GD = German D, JC7 = Japanese C7, TS = Triple Strike.
³ KSR = "Kurzweil String Resonance".
* These pianos are an optimized version of the Forte® Grand pianos, derived from the same quality content but using less samples.
** Half-damper pedal sold separately.
---
Program Mode
Troubleshooting
Question:
What is involved in replacing the Artis's fuse?
Answer:
Power off and disconnect the power cord.
Using a flat head screw driver, gently pry out the fuse holder, directly below the power cord connection.

Replace the fuse with the same type and rating (should be 315mA/250V slow blow 5x20mm).
Replace the fuse holder.
---
Tip: There is a slot in the fuse holder to store a spare fuse if desired.
Question:
How can I restore my Artis to its factory defaults?
Answer:
Caution: Hard resetting will erase all user memory ! Need be, back up any custom programming before proceeding
.

There are two methods for performing a hard reset on the Artis:
---
GLOBAL MENU METHOD: (with the Artis powered up in normal operating modes)
Press the GLOBAL mode button, then press the "RESET" soft button:
You have two options. You can choose to either:


(a) Press "No" to clear ALL user memory:
(all user Programs/Multis/Global settings will be erased)
OR
(b) Press "Yes" to reset ONLY the Global mode settings:
(user Programs/Multis will NOT be erased)
Confirm your selection by pressing "Yes":


| | | |
| --- | --- | --- |
| (a) All user Programs/Multis/Global settings will be erased. | OR | (b) Only the Global mode settings will be reset: |
| | | |
After either selection the Artis will reboot.
---
SYSTEM MODE METHOD: (useful if you are unable to perform the above Global menu method)
Note: Resetting from the System Mode will clear ALL user Programs/Multis and Global settings.
Turn the unit Off.
Press and hold the ENTER button while you turn the power on (you can release the ENTER button once you see the System Mode menu).
Press "System Reset":

Press "OK":

Press "OK" again:

Press "Run Artis":
The Artis will then reboot, at which point it will be completely reset back to factory defaults.
User Manuals
OS Updates
Reviews
Software Editors