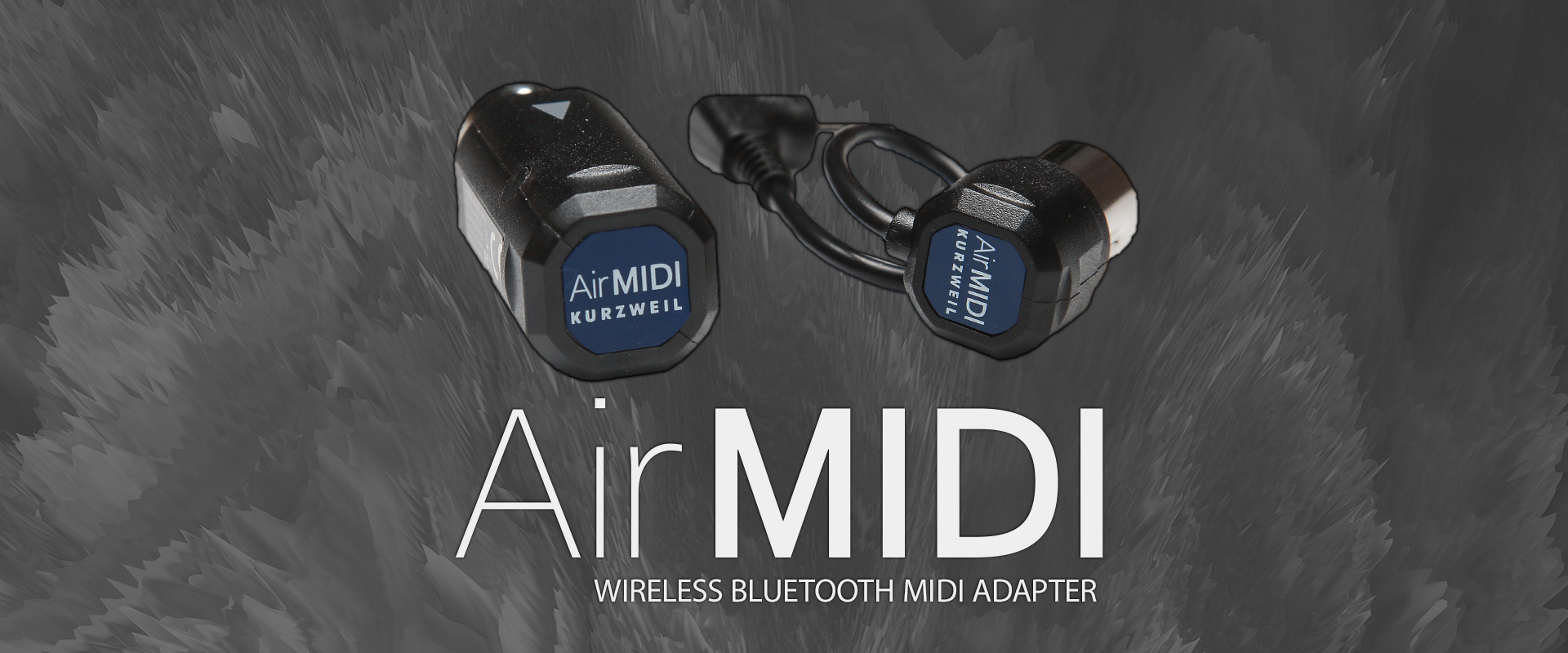 AirMIDI adds wireless Bluetooth MIDI transmission and reception functions to music equipment with MIDI DIN connectors.
Bluetooth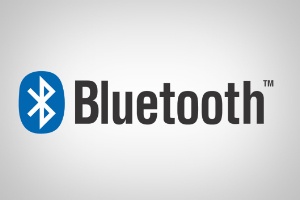 Bluetooth 5 – MIDI over Bluetooth Low Energy (BLE) compliant with latency as low as 3ms.
Compatible Devices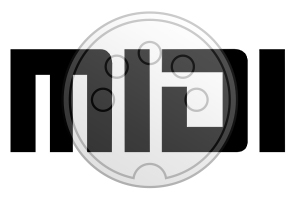 Interconnect devices with 5-pin MIDI DIN connectors, Bluetooth MIDI controllers, Mac, iPhone/iPad/iPod Touch with Bluetooth 4.0 or later.
Compatible OS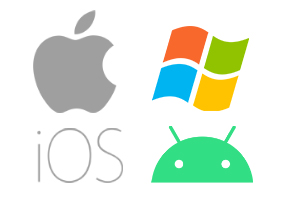 Compatible with OSX (Yosemite or later), Windows 10, iOS (8 or later), Android (8 or later).
Easy Setup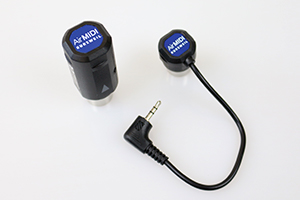 Simple connections and pairing with your devices.
MIDI Powered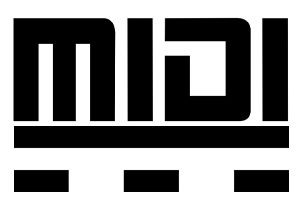 5V/3.3V compatibility via MIDI OUT.
All specifications subject to change without notice.
Technology:
Bluetooth 5, MIDI over Bluetooth Low Energy Compliant
Connectors:
MIDI IN/OUT (5 pin-DIN)
Compatible Devices:
MIDI devices with 5 pin DIN OUT, Bluetooth MIDI controllers, Mac, iPhone/iPad/iPod Touch with Bluetooth 4.0 or later
Compatible OS:
OSX (Yosemite or later), Windows 10, iOS (8 or later), Android (8 or later)
Latency:
As low as 3 ms (test with two Bluetooth MIDI on BLE 5)
Range:
20 meters without obstruction
Firmware Upgrades:
via App (iOS)
Power Supply:
5V/3.3V compatibility via MIDI OUT
Power Consumption:
37mW
Dimensions:
Main: 0.8"(W) x 0.8" (H) x 1.9"(D) / 21mm(W) x 21mm(H) x 49mm(D)
Sub:   0.7"(W) x 0.7" (H) x 0.9"(D) / 18mm(W) x 18mm(H) x 24mm(D)
Weight:
Main: 0.40oz / 12g
Sub:   0.39oz / 11g