Rich Spina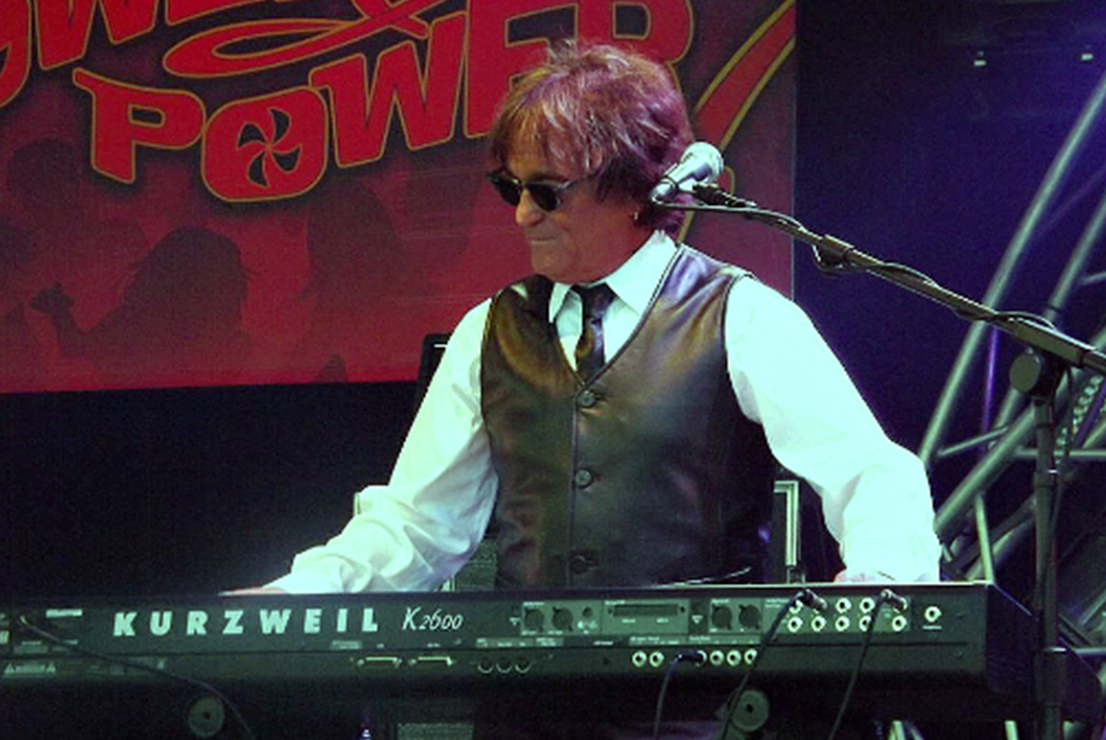 "I've been using Kurzweil keyboards since 1986. Under the hood there is not another keyboard on the planet that can compare to what a Kurzweil is capable of. It is the only keyboard I use on tour…from the K1000, to the K2500 & K2600 and the PC3K7."
– Rich Spina
BIO
---
Rich Spina has become one of Cleveland's most enduring musical talents. He has maintained a steady profile as lead singer, songwriter, musical director, road manager, keyboardist and record producer.
Rich's professional career began in the 1970's fronting a band that became known as LOVE AFFAIR. Over the ensuing decade, that band evolved into a tight professional recording act that released two albums & an EP nationally and had a hit record with "Mama Sez," a rocking pop song that Rich co-wrote.
When LOVE AFFAIR folded, the next endeavor for Rich was a solo project he dubbed RICHARD & THE HEARTBEATS. That band would not last as long as his previous project, but would give him national credibility once again with another original song entitled "Somebody Loves You" – a track that received a national pick in Billboard Magazine and regionally hit the top 10 in airplay.
From 1987 through 2004 Rich was with GARY LEWIS & THE PLAYBOYS; as musical director, road manager, keyboardist and singer. During that time he backed countless other artists such as BILLY J. KRAMER, MITCH RYDER, LOU CHRISTIE, IAN HUNTER, TOMMY ROE, FABIAN and MARK LINDSAY plus many, many more. Rich has also toured as musical director, keyboardist, singer and road manager for:
The Teen Idols Tour 2009-2010
The Sensational Sixties Tour 1998- 2005
The Rock-n-Roll Army Tour 1999-2001
The 30 Years of Rock-n-Roll Tour 1992
The Super Rock Of The 60's Tour 1988-1991
In 2000 Rich performed with the legendary acid rock band DAMNATION OF ADAM BLESSING on keyboards and vocals when the band reunited for their first concert in 28 years at the Rock & Roll Hall Of Fame. Two years later Rich's own band LOVE AFFAIR would reunite for the first time in 18 years on that same stage.
In 2002 and 2003 Rich was the bandleader, singer and keyboardist for The Rock And Roll Hall Of Fame benefit concerts.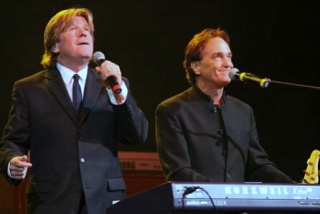 In 2006 he became the keyboardist/bassist & production coordinator for HERMAN'S HERMITS STARRING PETER NOONE. Rich also plays piano, guitar and sings in his church praise team and is a member of the Christian/Gospel group U41.
When not on the road, Rich spends his time producing and writing songs for other artists in his studio, RBS Recording. Some of the artists that have recorded his songs are SONNY GERACI, GARY LEWIS and BILLY HUFSEY, to name a few. Additionally, Rich has also produced sessions for BILLY J. KRAMER and MARK LINDSAY.
In 2005, Rich released his debut solo CD "Sometimes, When I'm Alone" and a year later produced the debut CD for U41.
In 2014, Rich released his second solo CD "Silly Melodies & Soliloquies".
Artist Profile
---
Products Used
Plays With
Herman's Hermits with Peter Noone
Online Presence