Todd Sansom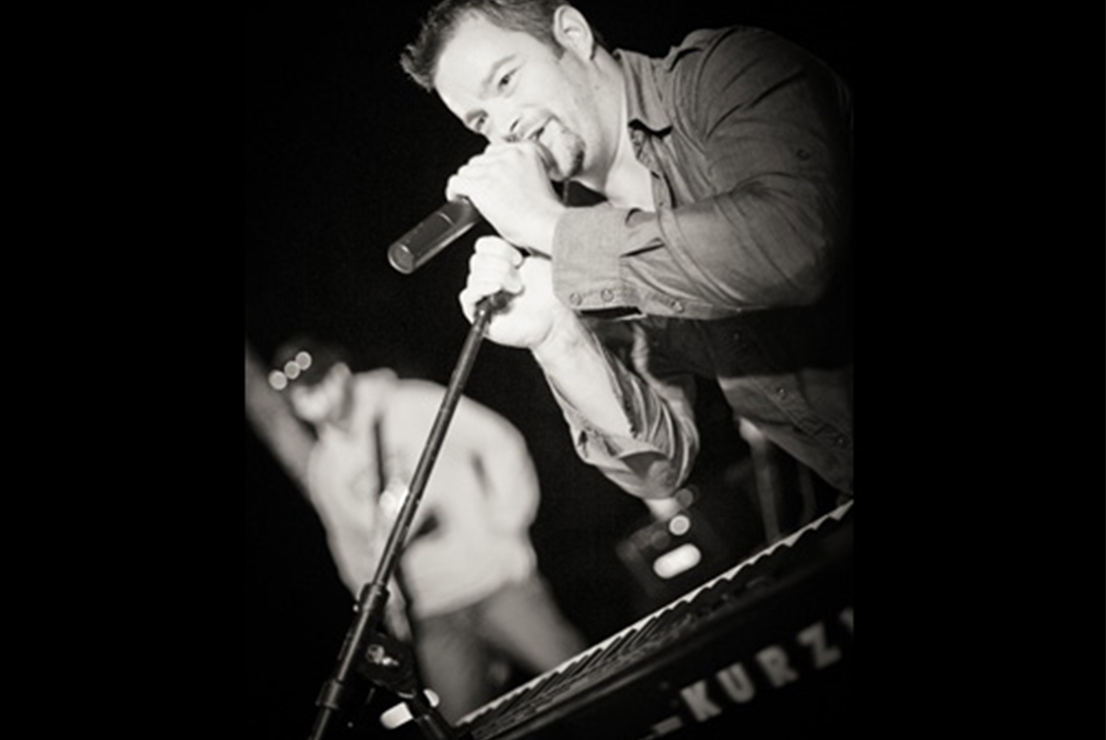 "I bought my first Kurzweil board in 1994, and it still works today. That speaks to the durability of their products. Now, with the new PC3K, Kurzweil has raised the bar once again. The sounds are top-notch and the layout is user-friendly, especially for live use. I'm not a tech-head, I want to turn it on and have it work. I want to spend more time on stage, and less time with my nose in an instruction manual. Give me everything I need and don't load me down with the stuff I'll never use. That's exactly what I get from Kurzweil. I'm a fan for life."
-Todd Sansom
BIO
---
His musical journey began in the Blue Ridge Mountains, with piano lessons at age four. By the time he was fifteen, Country music had Todd's full attention. He was playing keyboards and fronting well known Country and Southern rock bands in shows throughout Virginia, rocking dancehalls before he was driving. "I was playing with solid musicians who were twice my age," he says. "It was a situation that demanded I get good fast. You can't beat that."
Todd moved to Nashville, attending Belmont University and graduating with a degree in Vocal Performance in 2000. He was chosen to represent the school in several prestigious showcases, performing alongside talents like Josh Turner, and American Idol finalist Melinda Doolittle. I wanted to use college as an opportunity to become the very best I could be at what I do." He goes on, " A sports coach once told me that 'Every moment you are not working to improve yourself, someone out there is getting better than you'. I guess I took that to heart. I'm competitive, and I'm willing to work to be the best."
They were noticing Todd outside the walls of Belmont, as well. Music Row Magazine and renowned industry critic Robert Oermann honored Todd with his Discovery award in the spring of 2000. Wrote Oermann, "I see real promise here".
While others were taking notice, one industry icon took action. Shortly before graduation, Todd was tapped by Kenny Rogers to be the front man for the new group "Marshall Dyllon" on Dreamcatcher Records. By the fall of that year, Todd was putting the finishing touches on Marshall Dyllon's debut album, "Enjoy the Ride". Working with producers such as Phil Vassar and Grammy award winner John Guess (Dixie Chicks), Todd was featured not only for his vocals, but his harmony vocal arrangements, production, and even wrote 3 of the songs on the album, including title track. The band went on to tour with artists ranging from Kenny to Rascal Flatts, released three singles to radio and two videos to CMT and GAC.
Two years later, and on the cusp of success, Dreamcatcher Records fell victim to financial hardships, and the Marshall Dyllon story was left unfinished. But Todd's career was only beginning. Recently, Todd has toured as keyboardist and background vocalist for Julie Roberts, Collin Raye, Steve Holy, Andy Griggs, and Mark Wills. He has performed everywhere from The Grand Ole Opry to Good Morning America to The Tonight Show. He often spends his days writing with some of the most successful writers in Nashville. Somehow, he also finds time to play his own music all over Music City and the Southeast.
"How many guys my age have had the complete recording artist experience, have toured all across the US and Canada, have been on radio stations, national TV and in record stores nationwide? I have so much experience under my belt, and yet I feel like my whole career is still in front of me." An exceptional writer, accomplished musician, powerful singer and dynamic performer, it's easy to see why Todd consistently gets the reaction that he does. And like he says, he's just getting started.
Artist Profile
---
Products Used
Plays With
Marshall Dyllon
Collin Raye
Mark Wills
Luke Bryan
Billy Currington
Julie Roberts
Andy Griggs
Steve Holy
Projects featuring Kurzweil gear
"Todd Sansom"
"Pourin It On"
"Cowboy's Back In Town"
"Julie Roberts Acoustic EP"
The Tonight Show with Jay Leno
Good Morning America
on CMT
on GAC
on The Armed Forces Network
Online Presence