John Novello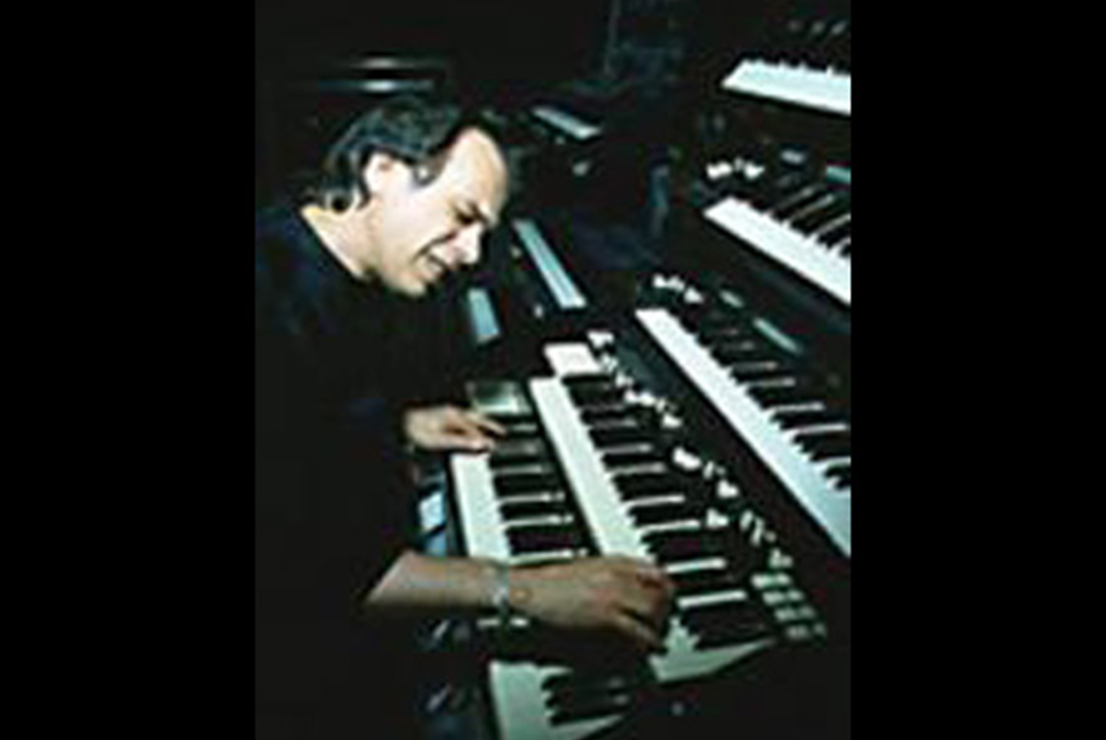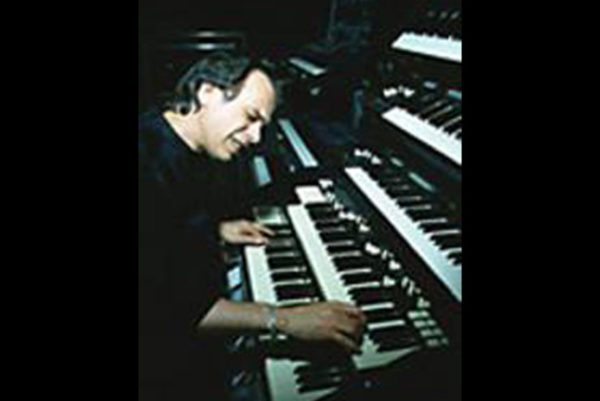 BIO
---
From authoring the critically acclaimed instructional line The Contemporary Keyboardist; to his blazing Hammond B3 wizardy with Niacin with Dennis Chambers and Billy Sheehan; to composing music for films, giving keyboard clinics all over the world and writing and producing artists in his new digital recording studio Studio 2B3, John continues to do it all! His latest two projects, LunaTek, and instrumental concept album realization with famed composer and sound designer Alan Howarth is due out in 2004 as well his new solo jazz/funk fusion CD Threshold.
Live john plays a custom programmed K2600 on top of his hot roded Hammond B3, In the studio, John uses four K2600 rack mounts, one 2600 Keyboard, one PC2 and one PC 88 all recorded into Protools/Logic.
John Novello's career spans an unusual diversity of musical interests and professional experience. As keyboardist/composer/arranger, musical director, and producer, he has played and worked with everybody from Chick Corea, Ritchie Cole, Hubert Laws, Al Vizutti, and Ramsey Lewis to Billy Sheehan and Mr Big, Edgar Winter, Mark Isham, Donna Summer, Manhattan Transfer and A Taste Of Honey. As a player he is equally at home with contemporary Jazz, R & B, rock, fusion, and the avant-garde, and both acoustic and electronic instruments. But his favorite instrument is still the Hammond B3.
A continuing counterpoint to John's professional career has been his love of teaching and helping others on the road to success. And rarely does an accomplished artist have the skill or the interest to extend his musical passion to the area of teaching. He is considered one of the world's most sought after keyboard instructors, and holds the unshakable belief that anyone can achieve his or her goals given the right tools, guidance and determinism.
It was this unique combination of musical interests, convictions and high-powered experience, along with John's outstanding educational background, which both inspired and qualified him to research and write The Contemporary Keyboardist which has become the "bible" of contemporary keyboard instruction worldwide and is endorsed by such top professionals as Herbie Hancock, Chick Corea, Henry Mancini, Andy Summers, and many more.
Novello has also produced The Contemporary Keyboardist Three Part Video Series and just recently released his new book called Stylistic Etudes which consists of 86 original song studies that cover over 17 contemporary styles – jazz, latin, rock, pop, blues, new age, modal, fusion, gospel, country and many more. The Contemporary Keyboardist Line is now published worldwide by Hal Leonard Publications, Inc. and is one of their most popular and innovative methods. DoReMi Music publishes the Japanese Edition. John is currently working on a new version of his famous keyboard instructional line called The Contemporary Keyboardist For Beginners due out sometime in 2004.
Novello's first solo CD "Tool Cool" was released to excellent reviews through ITI/Spindletop in the US and through Sentemo Records in Europe. Novello just finished writing and playing and producing "Tightrope" which his wife's posthumous solo CD. Also, John's new book, The Song That Never Ended, the story of how he and his wife, Gloria Rusch met and created music together and fought cancer is now officially released on New Paradigm Books.
Novello has also composed the score for the feature film, Au Pair, released in Europe and has just come back from three month stay in Russia where he served as musical technical consultant and coach on the feature film Red Hot starring Donald Sutherland. He recently along with his partner Alan Howarth contributed some music to the sci fi thriller "The Omega Code" released in 2000. John and Alan also just recently formed their own record label called Lunatek Music. They are currently in their newly built state of the art digital recording facility, Studio 2B3, producing their first artist Carmel Helene.
John lives and works in Los Angeles conducting clinics and seminars, teaching and researching and writing The Contemporary Keyboardist Line. The newest project Novello is working on is a collaboration with rock and roll bass legend Billy Sheehan and drummer extraordinaire Dennis Chambers called NIACIN. Niacin is a high-powered rock/funk instrumental super trio featuring John Novello on Hammond B3, Billy Sheehan on bass and the incredible Dennis Chambers on drums. The first CD was released in Japan and Asia in July 1996 on Video Arts Inc; the US/European CD was released on Stretch/Concord Records in March 1977. Since then Niacin has toured the world and recorded 5 CD's and their current release "Time Crunch" on Magnacarta Records (www.Magnacarta.net) is already heralded as one of the legendary progressive fusion records of all time. Niacin is again in the studio working on it's next studio CD to be released in 2004.
Artist Profile
---
Products Used
Plays With
Online Presence