Brad Hatfield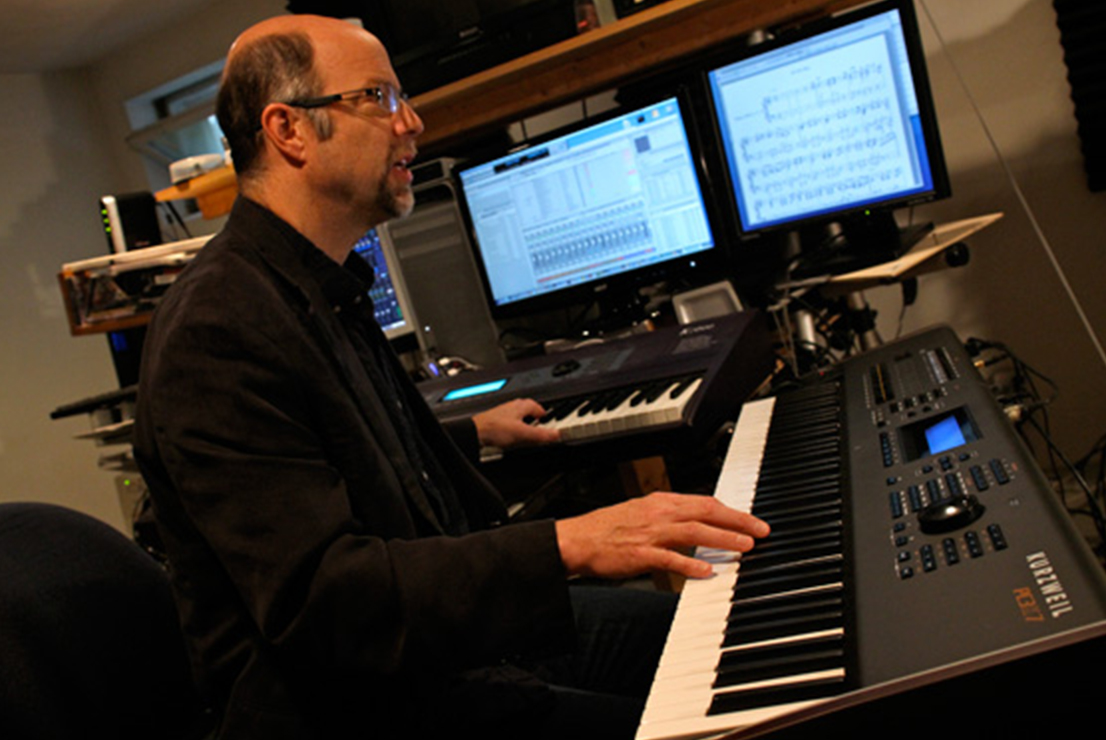 BIO
---
Brad Hatfield is one of Boston's most prolific and popular musicians as well as an Emmy Award winning composer. If you've enjoyed the music of the world-renowned Boston Pops Orchestra under the direction of John Williams and Keith Lockhart, you've probably heard Brad playing the piano or keyboards with musicians such as: James Taylor, Yo Yo Ma, Bono of U2, kd lang, and Martina McBride, to name just a few.
His playing is featured on the Pop's Grammy nominated Celtic Album as well as A Splash of Pops. He was featured with the Utah Symphony under Keith Lockhart's direction and has also performed with the Boston Symphony under the direction of James DePriest.
If you watch TV or go to the movies, you've no doubt heard some of Brad's compositions or playing. That was Brad playing solo piano for the opening scene and end credits of Clint Eastwood's Mystic River. His own musical compositions have been heard on movies such as: Borat, Analyze This, The Break Up, and Cop Land, as well as the TV series: The Sopranos, Melrose Place, ER, CSI, Saturday Night Live, Walker: Texas Ranger, Touched by an Angel and many others…
Beginning season 5 episode 11, Brad has been added as co-composer to the successful TV series Rescue Me starring Denis Leary.
When world-class musicians tour through Boston, they often call Brad to perform with them. Some of the artists that he has performed with include: Aretha Franklin, Gary Burton, Carly Simon, Andrea Bocelli, Rebecca Parris, Rita Moreno,Mark Murphy, and Karrin Allyson.
Brad also maintains a busy touring schedule. He is currently a member of the George Russell Living Time Orchestra, and has done numerous European, U.S. and Asian tours during the past 18 years. He also tours with the Boston Pops Orchestra across America and the Far East.
Brad has toured the U.S. extensively with Mike Metheny including performances at the Montreal and Telluride jazz festivals. His composition, Incognito, was listed in R&R magazine as the Hot Track from Mike's #1 album Kaleidoscope on MCA Impulse.
He has also toured in Israel with fusion guitarist Mordy Ferber. He co-produced his album, Mr X., featuring Jack DeJohnette, Eddie Gomez and Dave Liebman and recently completed a follow-up CD featuring Michael Brecker and Peter Erskine.
Brad plays a Kurzweil K2600x with the Boston Pops and uses a K2600x and K2500x while teaching online classes for Berklee College of music.
Artist Profile
---
Products Used
Projects featuring Kurzweil gear
Pop's Grammy nominated Celtic Album
A Splash of Pops
Songwriting for Film and TV (Berklee Online)
Online Presence