B.J. Kyle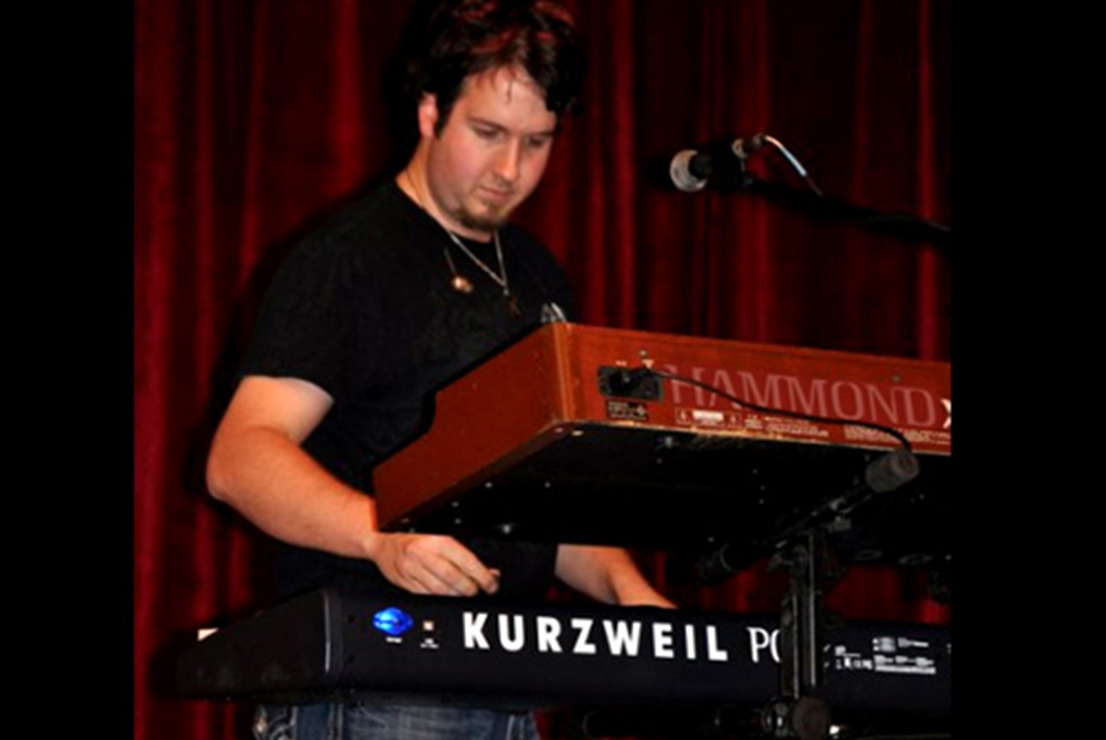 "Since I was 7 years old I've said there's Kurzweil and then there's the other guys."
-B.J. Kyle
BIO
---
B.J. Kyle currently tours with Black River Entertainment recording artist, Craig Morgan. B.J. plays keyboards, organ, banjo, acoustic guitar, mandolin and provides background vocals. His prior credits include performance in a wide range of venues including the 2010 Crazy White Boys Tour with Josh Gracin and Mark Wills; Jason Aldean's 2009 Wide Open Tour; Larry the Cable Guy's 2009 Tailgate Winter Tour; The Grand Ol' Opry; Conan O'Brian; Fox and Friends; and Yahoo! Music. B.J. toured with Colt Ford for two seasons and provided instrumentals and vocals on two Colt Ford albums: Live Sewanee River Jam and Chicken & Biscuits.
Comfortable with music of many genres, B.J. performed on stage for the first time at the age of seven. A year later, he became the full time keyboardist for an adult country band. While still a young boy, B.J. performed four seasons in Branson, Missouri. In Branson, he filled a variety of roles including vocalist, instrumentalist, and music director. After four seasons in Branson, he returned to his home in Magnolia, Arkansas to complete his high school education and prepare for college.
B.J. holds a Bachelor of Arts in Music from Ouachita Baptist University in Arkadelphia, Arkansas. (OBU is the alma mater of the ladies of "Point of Grace" and former Arkansas Governor and Fox News contributor and talk show host, Mike Huckabee). During his college days, B.J. sang with the OBU's award-winning Concert Choir, performed as pianist for the Ouachita Jazz Band, and was selected for two auditioned groups: the Ouachita Singers and the Ouachita Sounds.
Upon completion of his degree, B.J. returned to Branson, Missouri in 2004 to perform as a member of the Shoji Tabuchi Show. Later that year, he relocated to the Nashville area to fully pursue his musical career.
Since childhood, B.J. has expressed his love of God through music. From time-honored hymns of faith to contemporary praise and worship favorites, B.J. plays and sings melodies of worship that touch the heart and soul. Over the years, he has served in almost every role imaginable in church music. When not on tour, B.J. currently serves as a member of the Worship Team at The Bridge Fellowship in Lebanon, Tennessee.
B.J. Kyle is a professional musician in every sense of the word–qualified on the basis of undeniable talent, education, experience, and dynamic stage presence.