Amanda Palmer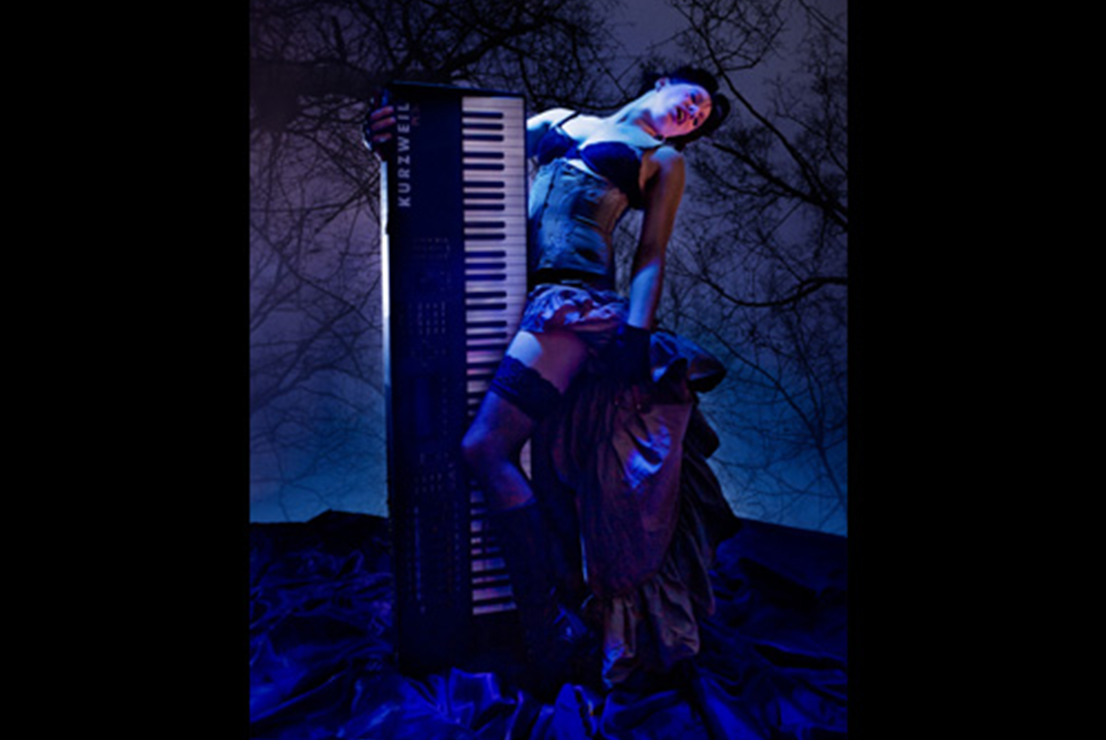 "I bought my first Kurzweil in 2000 and have never looked back. I always backline using Kurzweil even if it means a huge hunt – – I refuse to tour with anything else. Nothing on earth sounds as present and full, especially in the bass registers…., and every engineer I've recorded with has agreed."
-Amanda Palmer, pianist/singer
BIO
---
Born and raised in the Boston area, Palmer's years of theater and performance art studies helped her to merge these art forms with her love of rock music. Post- college, she was notorious around Boston as a "living statue" street performer, art-party impresario, DIY theater director, and – occasionally – a piano-bashing singer-songwriter, setting up shop in small galleries and friends' parties to share what would eventually become the first batch of songs for The Dresden Dolls. Upon meeting drummer Brian Viglione at a party in 2000, The Dresden Dolls were born and went on to create multiple critically-acclaimed records over the next seven years.
Palmer could have easily continued on that trajectory – but as the band hit their consecutive fifth year of touring, Palmer decided to take a breather and create her first solo album. After hooking up with Ben Folds for some creatively stimulating jam sessions, Palmer's solo record, Who Killed Amanda Palmer, began to take shape. Spanning almost ten years' worth of songwriting, Palmer had nearly thirty compositions to sort through with Folds when she finally went down to Nashville to begin recording them, with Ben Folds acting as producer, arranger and back-up one-man band. Who Killed Amanda Palmer gives the listener an entirely new angle by which to view Amanda Palmer as a songwriter, vocalist, piano-player and arranger.
Fans who have felt a kinship with Palmer – and there are thousands who pore over her words in her personal blog every day – will feel this bond strengthen even further due to the astonishing forthrightness and vulnerability in these songs. Those who know the backstory of Palmer's personal struggles and musings will feel at home instantly; Palmer has piled every reference, challenge and acceptance from her very vibrant life into this album, inviting the listener into her home, as well as her heart. Who Killed Amanda Palmer sees our fearless heroine weaving together the many threads of her personality, her interests, her extensive artistic family, her astute, witty observations and the stark openness of her feelings into a dynamic record that pushes emotional boundaries while staying true to its genius creator.
The album has expanded into a multi-media assault with a book of the same name to be released in 2009 containing collaborations with esteemed author Neil Gaiman and photographer Kyle Cassidy. The Who Killed Amanda Palmer video series produced 8 music videos in 2008, with the final pieces of the series to be released in 2009. As Palmer's rabid fanbase continues to grow both online and off, Amanda and her touring theatre troupe, The Danger Ensemble, continue their world tour to Europe and Australia in 2009. From Amanda Palmer, we would expect nothing less.
Artist Profile
---
Products Used
Plays With
The Dresden Dolls
The Danger Ensemble
Projects featuring Kurzweil gear
Online Presence