Taylor Cullen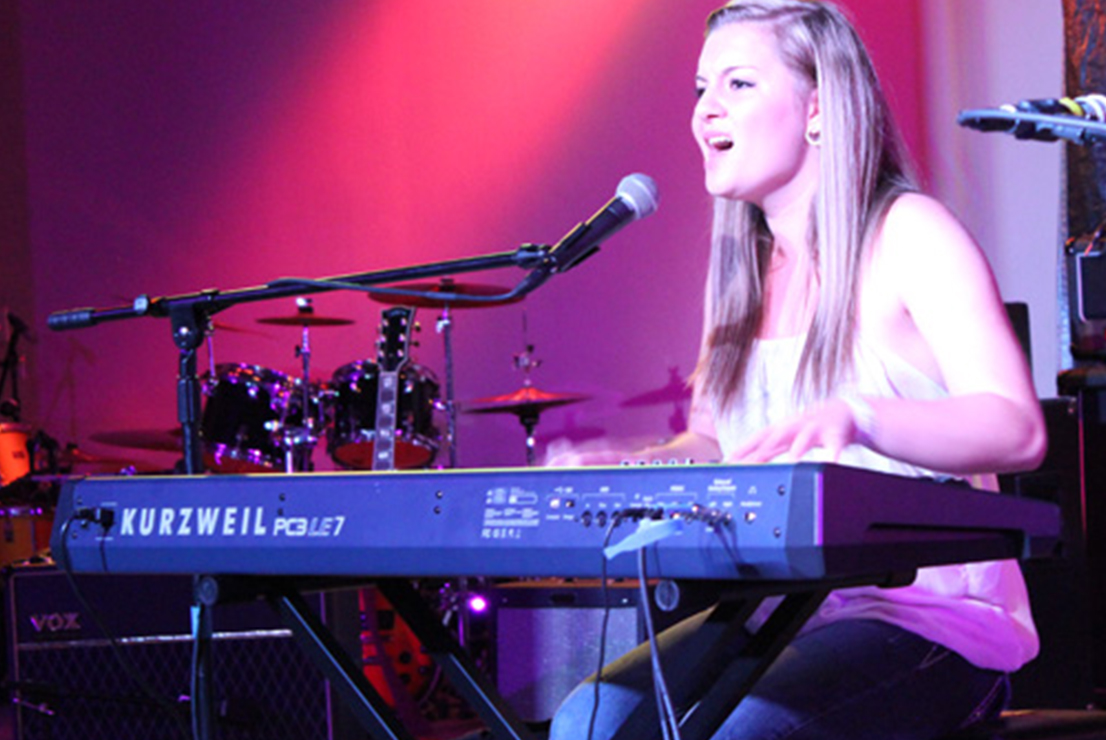 "I love Kurzweil because it has so many options for me to put into my songwriting. I've used many of the different instrument sounds it offers on my demo CD!"
-Taylor Cullen
BIO
---
Taylor Lynn Cullen has come a long way from her hometown of Leavenworth Kansas, but the indie singer-songwriter is never far from her roots. Blending country and folk sensibilities with soaring pop melodies, the 15-year-old crafts songs that showcase her mature talent, and the wide-eyed explorations of youth. An avid reader and writer, Taylor draws inspiration from classic literature and YA fiction (she's not ashamed to note Twilight as an influence) to fill in the blanks left by life experience, when she's penning lyrics. The songstress counts country staples Carrie Underwood, Rascal Flatts, and Taylor Swift amongst her musical gurus, alongside Katy Perry and Ingrid Michaelson with whom she shares an affinity for writing love songs.
Taylor Lynn Cullen's transition from girl-with-a-guitar to dynamite performer began with a duet in the third grade that erased any anxiety that she'd had about getting up on stage. After her peers had suggested that the duet should have been a solo performance, starring Taylor, the young singer sought out new opportunities to express herself through music; she learned to dance, took gymnastics lessons and joined the school band. At age nine Taylor fell in love with the piano, and began filling the pages of her notebooks with original songs.
A few years and many notebooks crammed with songs later, Taylor is taking the next step in her musical journey by recording her first demo. Armed with her album of pop-country ditties, a Daisy Rock guitar, and a voice like brown sugar, Taylor Lynn Cullen aims to make a nationwide impact.
"Success to me would be doing my music forever, and still having music be fun at the end of it."