Lisa Brigantino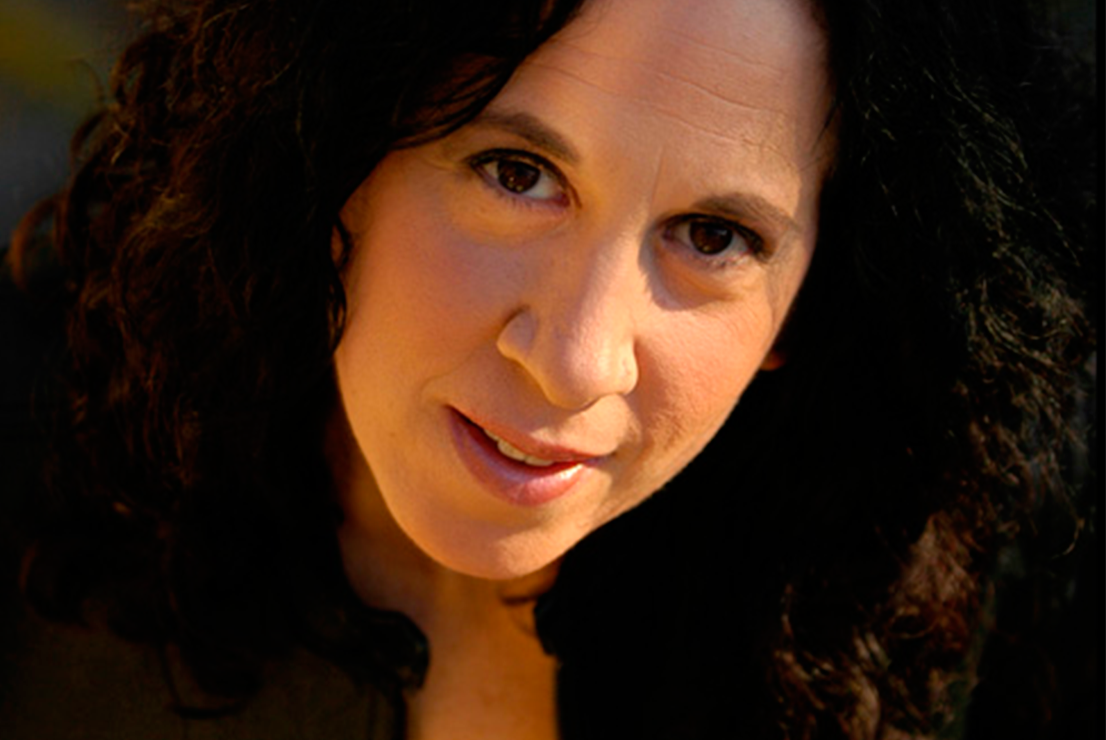 "The PC2R is the perfect piece of portable rackmount gear with the amazing Kurzweil sounds we all love. When I was with Lez Zeppelin, I was able to create and program a variety of "Zeppelin" sounds with the unit (everything from the keys sounds for "No Quarter" to the string sounds for "Kashmir")…The PC2R allowed me to always have my sounds with me wherever in the world we toured. I could always hook it up to whatever backline keyboard we were provided if I didn't have my controller with me. Now, it will be an integral part of my studio as I write and record for film, TV and advertising and more.""
– Lisa Brigantino, singer/songwriter/composer/multi-instrumentalist
BIO
---
Award-winning singer-songwriter/composer/multi-instrumentalist Lisa Brigantino is an engaging performer whose eclectic approach to songwriting spans groove, genre and topic.
Lisa's latest solo CD "Wonder Wheel ", containing a mix of Folk, Rock, Blues, Americana, Old-Time and more, continues to receive international airplay and fantastic reviews, including a 5 star rating and "Pick Of The Week" from Indie Music Critic and Muzikreviews.com as well as numerous other publications, blogs and ezines. Jon Sobel of BlogCritics says "Lisa Brigantino is what you'd call a complete musician-a superb multi-instumentalist, singer/songwriter, and not least, rocker. Brigantino brings to her songwriting that real sense of melody that so many putative writers lack…" Women of Substance Radio says "Lisa is one of the most versatile songwriters we've heard. She is a true artist who has mastered countless styles of writing, singing and performing. This New Yorker moves effortlessly from a sensitive acoustic ballad to an in-your-face bluesy romp without skipping a beat." Among other accolades, Lisa appeared on Indie-Music.com's Top 25 and she was a finalist in the Best Female Artist Category of The 6th Annual International Acoustic Music Awards for her song "Used To Be A House" from Wonder Wheel. Lisa released two singles in 2014 and is currently recording her next full-length album with an anticipated release in early 2017.
Lisa performs regularly at venues ranging from intimate house concerts and coffeehouses to clubs and large theaters. She has been selected to appear at a number of music festivals including The New Jersey Folk Festival (Singer/Songwriter Showcase Winner), The Florida Music Festival, Maplewoodstock, The Rockland-Bergen Music Festival, The Pleasantville Music Festival, The Black Potatoe Festival among others.
Lisa's company Hidden Pond Productions, Inc. supplies music supervision, music licensing, rights clearance and custom music scoring and production for a variety of projects including advertising, TV, film, theater, dance, non-broadcast and new media applications, etc. Recent work includes original music for national TV and radio advertising campaigns for Once Upon A Child (winner of a Silver First Place Telly Award) and Plato's Closet apparel store chains, PhotoQuest Adventures and KPGM (all co-written with husband Tom Millioto), and the indie films "Taken" and "Game Night".
In addition to her own performances, Lisa performs with her sister Lori in "The Vickie & Nickie Show" a wacky, self-contained theatrical musical/comedy act where the real life sisters portray Vickie & Nickie – the multi-instrumental, singing housewife sister duo straight from the hills of Northern Minnesota. Infused with snappy dialogue and audience participation, the sisters entertain with wacky original tunes, hilarious pop song interpretations and improv all while accompanying themselves on many different instruments including acoustic guitar and electric guitar, piano, keyboards, accordion, saxophone, clarinet, ukulele, percussion and more.
Lisa was an original member of Lez Zeppelin, the all girl, all Led Zeppelin tribute band and toured internationally with the band playing bass, bass pedals, keys, mandolin and doing backup vocals. During Lisa's years with the band, they received rave reviews in many publications and news sources including Rolling Stone (US, Germany and Japan ), Time Out New York & Chicago, Entertainment Weekly, The London Times, The Boston Globe, The New Yorker, VH1, MTV News, CNN News, CBS Sunday Morning and many more. Performance highlights include appearances at The Bonnaroo Music Festival and Voodoo Fest (USA), Download Festival (UK) Rock am Ring/Rock am Park (Germany). The band's self-titled debut CD was released in 2007, recorded and produced by the legendary Eddie Kramer. Lisa co-wrote two of the original songs on the album. Lisa left the band in 2009 to focus on her own original music.
Lisa Brigantino is proud to be a Kurzweil Endorsed Artist. She is a member of SESAC, The Songwriters Guild of America, New York Women in Film and Television, a voting member of NARAS (Grammys) and serves on the Advisory Board of Women In Music, Inc..
Artist Profile
---
Products Used
Projects featuring Kurzweil gear
"Lez Zeppelin" – debut release
"Wonder Wheel" – solo release
"Game Night" – film score
"I'll See You In My Dreams" upcoming album release
KPMG – Original music for news updates
Online Presence