Cody Garrett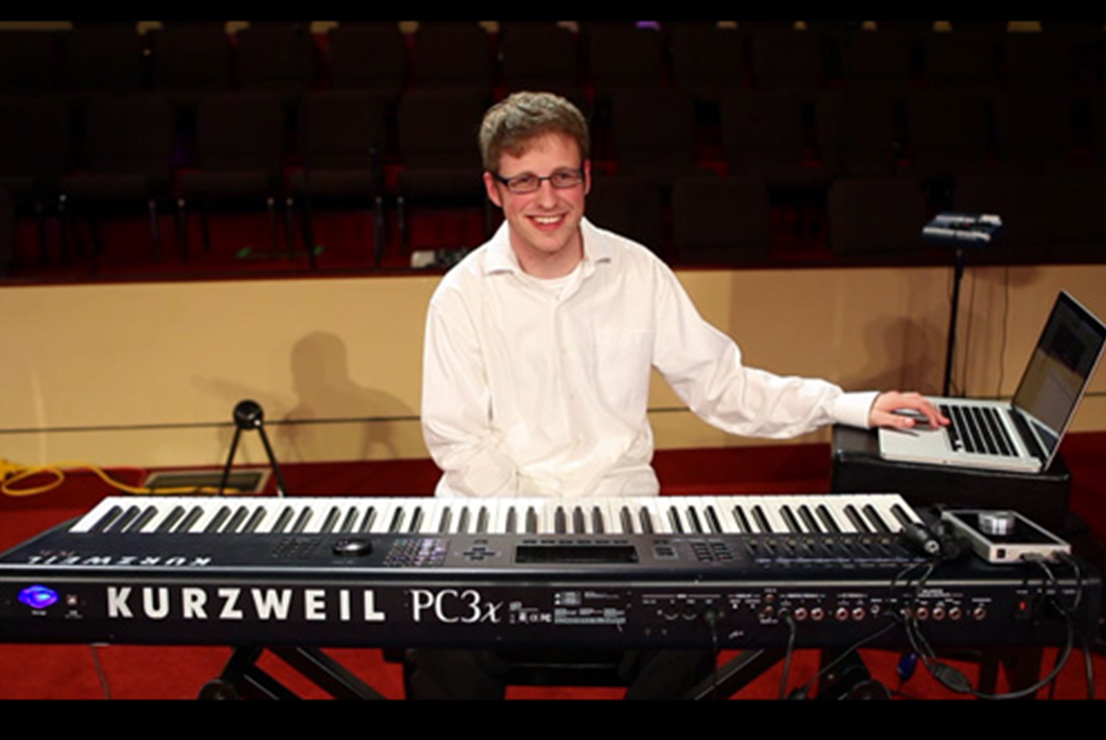 "Playing dynamic music requires an instrument that can capture the expressive nature of physical performance, and the PC3X is unmatched in its feel and aftertouch. This, combined with the incredible detail and vibrant qualities of its keyboard and orchestral sounds, makes the Kurzweil PC3X my performance controller of choice. This instrument plays the lead role in both my performance and arranging work, and never disappoints."
– Cody Garrett
BIO
---
Cody Garrett was born in Houston, TX, and grew up in a family of NASA engineers. He developed a curiosity and love for music when he began piano lessons at the age of six, and from then on strived to educate himself in all aspects of music listening, history, theory, composition, improvisation, production, and business. Cody continued his academic education at the University of Houston's Moores School of Music, where he studied music theory, composition, and piano performance. This is when he obtained his first Kurzweil keyboard (PC2X) and began playing jazz and contemporary worship music as a professional musician. Striving to develop a greater understanding of contemporary styles, reharmonization, and music production, Cody attended Berklee College of Music as a scholarship recipient in 2009. After attending Berklee for only two semesters, he completed the legendary harmony and arranging curriculum, along with 60 credits and a spot on the Dean's List.
Since then, Cody has developed new interests and skills in digital audio production and professional music direction, and the Kurzweil PC3X plays a vital role in all of his current work as a keyboardist, music director, and arranger. It is used as his main touring keyboard, performance controller for worship services, and MIDI controller for arranging. He finds that "the PC3X's 'PerfectPnoPad 135' is a great patch for worship services, as it blends softly under prayer and beautifully for flowing ballads."
Cody has performed and worked with many renown artists in many genres, including Michael W. Smith, Cindy Cruse Ratcliff, Lakewood Church, Second Baptist Church, Bill Evans (sax), Jon Faddis, Steve Smith (Journey), Broadway legend Ben Vereen, and American Idol finalist Will Makar. He recently worked as a session keyboardist for Market Junction and Jonathan Gray (RaeLynn), and is currently working on a new project with Will Makar.
Artist Profile
---
Products Used
Plays With
American Idol's Will Makar
Market Junction
Jonathan Gray (RaeLynn)
Michael W. Smith
Cindy Cruse Ratcliff
Lakewood Church
Second Baptist Church
Bill Evans (sax)
Jon Faddis
Steve Smith (Journey)
Broadway legend Ben Vereen
Online Presence
www.codygarrett.com