Cindy Alexander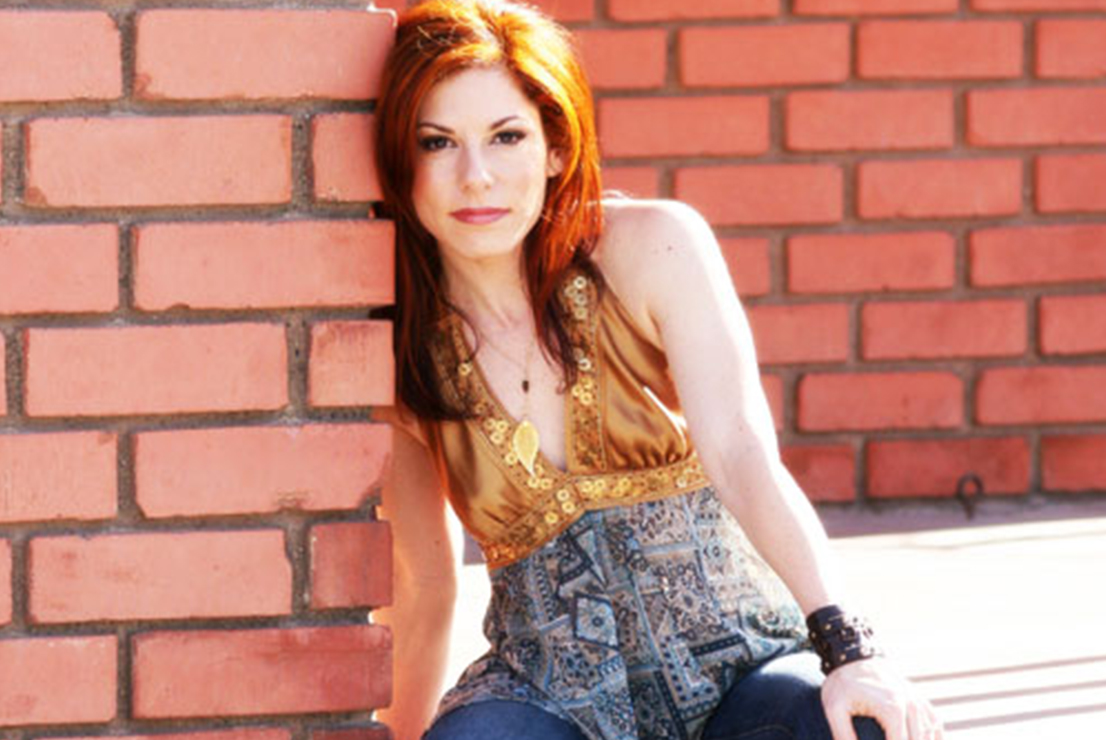 "It's all about the "feel" for me – Kurzweil keyboards feel more like my acoustic piano than any other keyboard. The sounds are gorgeous, I've had no technical issues and customer service is first rate."
-Cindy Alexander, performing artist/singer-songwriter
BIO
---
I have one cat that stands on her hind legs and prays for me and another cat that can talk, seriously. I must have my toe nails polished at all times. (Forget about my hands …I DO try but I play guitar and it just chips off.) I crave guacamole, constantly. I can turn any conversation into a song. I cry easily but I laugh even easier. I give everything away. I'm loyal to a fault. I'm moody. I clench my jaw when I sleep sometimes. I love my parents. They love me too. My nickname is "pnut" (like peanut). I have the greatest friends on earth. I have very few socks that match. Somewhere there is a black hole with all my miscellaneous socks….and my guitar pics. I'm lucky. But I work really hard. I mean…REAAAAALLLY Hard. I am passionate about cancer prevention, awareness and finding a cure. I believe in Love. I Love. And I am Loved. And some people say that I'm a highly functioning dysfunctional, the most organized disorganized person you will ever meet but I manage to get stuff done…eventually.
Now heres the stuff THEY want to know about me: Born weighing only four and a half pounds but with the voice that could fill a stadium….her parents figured G-d had a plan, they just weren't in on the joke. They sent their little "peanut" to the "crying doctor" when she was 5 only to be told she just "wanted attention." By 20 she stopped crying but she had head aches. And one day, Cindy Alexander was so irritated and grumpy because the guy who lived in the apartment above her blasted his stereo so loud that it brought on her migraines – so finally she crawled out of bed, pounded on his door and asked him to turn it down. Instead of fighting, Cindy and Paul Trudeau became best of friends, wrote a bunch of songs and started a band.
After a couple of years, a lot of gigs, and a ton of emotional epiphanies, Cindy put out a cd which was a compilation of her demos: See Red. Most of the tracks were produced by David Darling (Boxing Ghandis/ Meredith Brooks/ Brian Setzer) and Paul Trudeau. See Red earned a nomination for Album of the Year by the L.A. Music Awards, who the year before crowned her Songwriter of the Year and nominated her for Female Vocalist of the Year. The "Peanut Gallery" (aka Cindy Alexander fans) grew exponentially and Cindy rode the wave of the internet, topping charts at mp3.com and becoming one of Amazon.com's best indie sellers.
In 2003 she released her 2nd CD, SMASH, also nominated for L.A. Music Award's Album of the Year. Smash features co-writes with Grammy Award winners Gary Harrison and Dennis Matkosky. She was named CNET's Net Music Countdown Net Unknown of the Year (joining past recipients such as Michelle Branch) and was named Female Artist of the Year by Just Plain Folks, also winning Pop Song of the Year by the same organization. Cindy kept busy touring in 2004 with a new distribution for her own label, JamCat Records, earned three more awards ( LA Music Award for Indie Pop Artist of the Year, JPF Songwriter of the Year, and All Access Magazine Best Female Vocalist), and recorded her 3rd cd with Dave Darling: Angels & Demons.
Angels & Demons was released in 05 to glowing reviews, and a live performance on air for Mark & Brian (KLOS 95.5 fm and affiliates) sparked an immediate sell out of ALL of Cindys cd inventory and a huge influx of new fans. That energy fueled a string of dates opening for AMERICA and Cindy began headlining festivals as far away as Barbados. Angels & Demons was nominated for three Album of the Year awards by All Access Magazine, L.A. Music Awards and Just Plain Folks, a songwriter networking organization which boasts over 40,000 members.
June 2006 unleashed a new compilation entitled Eclectic Cafe on Water Music Records featuring Cindys song 4 Hours alongside cuts by Aimee Mann, Heather Nova, Tracy Bonham, Moby and Duncan Shiek.
Cindy tours nationally and internationally (including entertaining our troops courtesy of Armed Forces Entertainment), and has shared the stage with such bands as The Bacon Brothers, Suzanne Vega, Joan Osborn, Bob Schneider, Ben Taylor, The Bangles, Edwin McCain, Marc Cohn, Howard Jones, Dishwalla, Gin Blossoms, America, Joe Bonamassa, Collective Soul and the list goes on and on. Her performances have been called "star quality" and the "best of the L.A. Music Scene" by both fans and critics alike.
Cindy has also appeared on several soundtracks and compilations (Sugar & Spice soundtrack on Trauma Records/ Chilled Sirens on Water Music Records/ Sunday Brunch on Treadstone Records/ Eclectic Caf.. on Water Music Records) and her music has been featured in films (Here on Earth, Smokers, Sugar & Spice, Dorm Daze II) and television (Party of Five).
Yes…Cindy won NBC's/David Foster's STAR TOMORROW in November 2006 and although it was a great experience, she decided the "prize" was an offer she could refuse. Fiercely independent…she decided to stay that way, and thanks to the generosity and support of her fans who pre-ordered and donated to the production fund, her 4th cd, Wobble with the World was released October, 2007 and immediately nominated for Album of the Year by South Bay Music Awards.
Artist Profile
---
Products Used
Projects featuring Kurzweil gear
Wobble with the World '07
Angels & Demons '05
various live performances
Online Presence