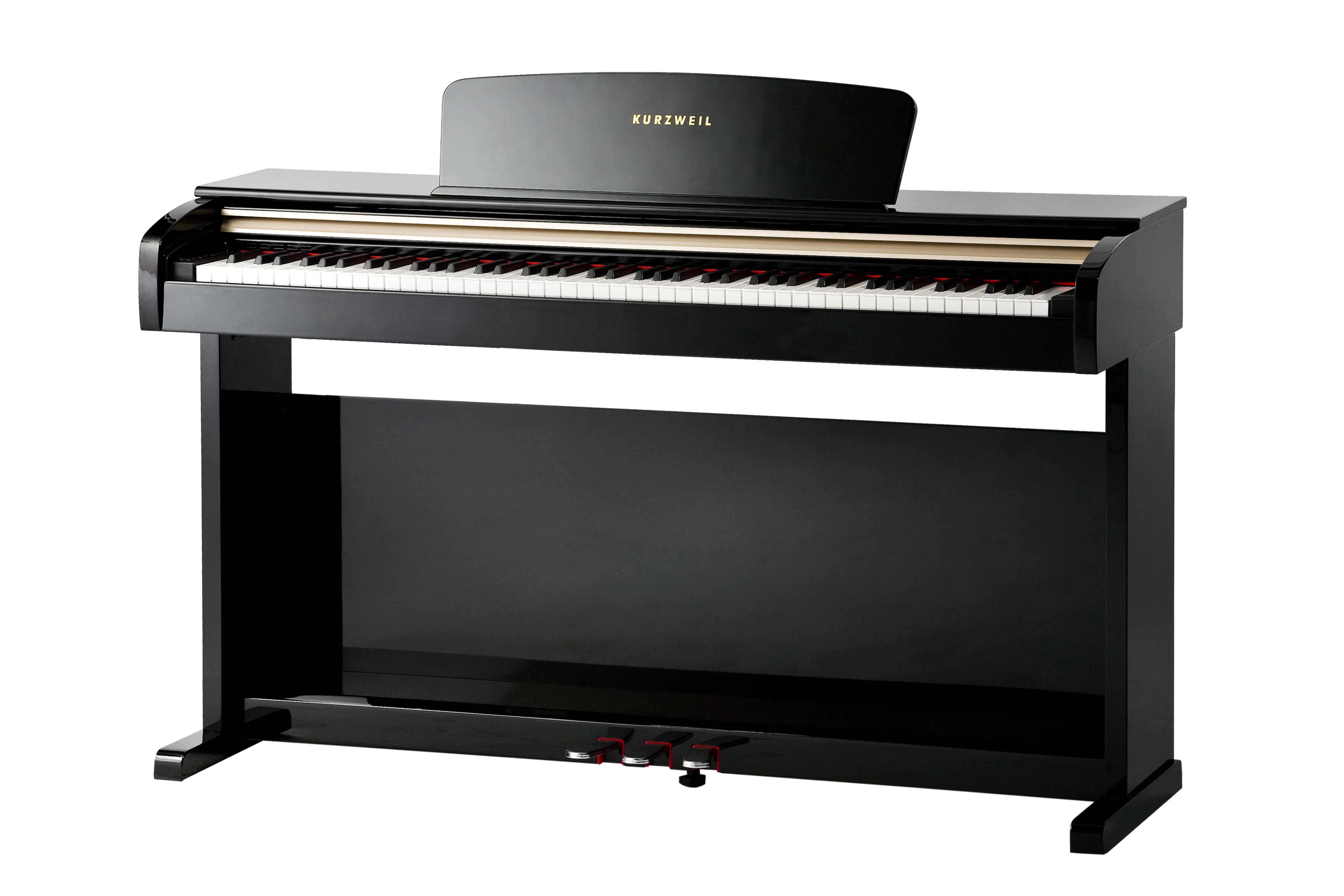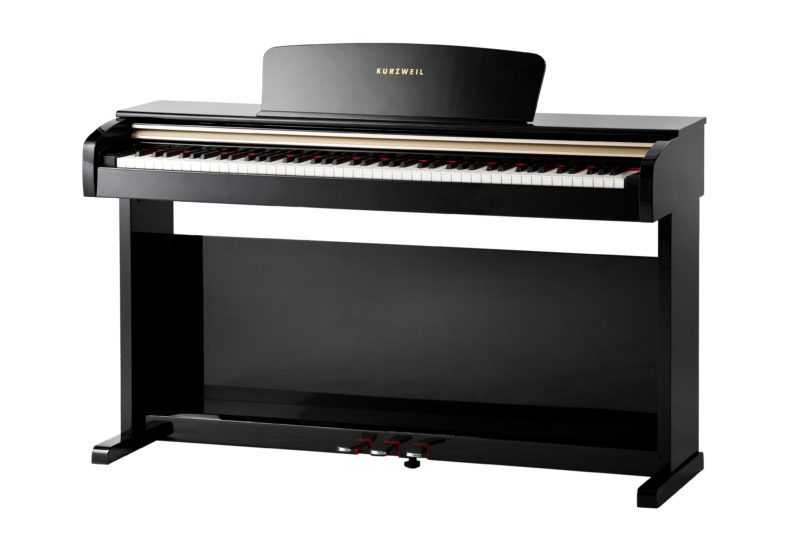 The latest in electronic instrument chip technology has been in development for several years at Kurzweil R&D in Waltham, MA. This newest sound chip is used in the MarkPro Series, creating a powerful digital piano unlike any other. Years of research and analysis have gone into the original acoustic sampling creating a chip that could play and express a majestic and deep stereo sound and provide plentiful polyphony for any home.
MarkPro ONEiF
88 Note fully weighted hammer action with velocity sensitive adjustable keys, designed by Fatar of Italy. The MarkPro ONEiF is a digital piano of great lineage. With a sound engine derived from our 2007 Electronic Musician Editor's Choice Award winning SP2X Controller, the MarkPro ONEiF offers an array of performance features and superb sounds.
Expressive Sounds
The MarkPro ONEiF boasts 64 incredible sounds (with latest O/S installed), including our acclaimed Triple-Strike Stereo Grand Piano, our new lush Stereo Strings, multi-strike Classic Electric Pianos (both Fender Classic Keys and Wurlitzer(TM)), FM Electric Piano, Harpsichord, Brass Sections, Organs, Pads, Mallets, Guitars, Basses, Drums, Percussion, and Voices (featuring Kurzweil's outstanding Take 6 vocal samples).
20 Auto Drum Sets
20 preprogrammed drum patterns giving the user and variety of styles to play along with.
64 Voice Polyphony
64 note polyphony ensures that notes will continue sounding even under high demand performance situations.
USB Interface With Complete MIDI Functionality
The MarkPro ONEiF is a full 16 channel multi-timbral device. Built-in MIDI in/out ports provide a convenient means of connecting to external MIDI devices, such as a computer sequencer, where all 16 channels can be accessed independently. In addition, the MarkPro ONEiF supports MIDI system exclusive dumps for back-up and restore of song data and global settings.
Song Recorder
The MarkPro ONEiF Recorder offers one Song memory comprised of a single track. One of the biggest advantages in the MarkPro ONEiF recorder is that not only does it record your individual solo performances, but it also records any layered and split sound combinations together into each track and even remembers real-time sound changes.
Built-in 15 Watt Stereo Sound System
The MarkPro ONEiF has is its own custom 15-watt/channel power amplifier and matched two-way, high efficiency speaker sound system, featuring new dual 6.5″ full range drivers, optimized for the MarkPro ONEiF cabinetry.
Available in Simulated Rosewood or Ebony Polish.
All specifications subject to change without notice.
All specifications subject to change without notice.
Mark-Pro ONEiF Features

Keyboard:
88-note, fully-weighted hammer action, designed by Fatar of Italy
Keyboard Sensitivity:
7 selectable response levels
Polyphony:
64 voice
Multitimbral:
16 channel
Preset Programs:
64 Selectable Sounds (with latest O/S)

(for O/S update and complete program listing, please visit the General MIDI:

No
Layering:
Any 2 sounds may be layered and their relative volumes adjusted
Splits:
(1) preset split voice for piano/bass included
Transpose:
Full transposition to any key
Tune:
Adjust +/- 64 cents
Effects:
10 Reverbs (halls/chambers/rooms) and;

10 Variation Effects (delay/chorus/flange/distortion/compression)

Rhythm Patterns:
20 pre-recorded drum patterns in a variety of styles which you can play along with

(for complete listing, please see the Recorder/Sequencer:

1 song, 1 track with the ability to record layer/split combinations as well as real-time selection changes
Demo Songs:
50 built-in pre-recorded demo songs
Sound System:
Built-in, 15 watt rms per channel stereo amplifier:

(2) 4×6″ full-range drivers

Audio Outs:
stereo left/right line outs (for connecting to external amplification)
Audio Ins:
stereo left/right line ins (for connecting external sound sources)
Headphones:
(2) 1/4″ stereo headphone outs
USB:
(1) port; "Plug and Play" USB functionality allows MIDI over USB for connecting to/from an external computer sequencer
Pedals:
(3) built-in switch-type: sustain, sostenuto, soft
Finishes:
Simulated Rosewood, Ebony Polish
Bench:
Matching bench included
Dimensions:
32.30″(H) x 54.30″(W) x 16.50″(D)

82 cm (H) x 138 cm (W) x 42 cm (D)

Weight:
112 lbs / 51 Kg
Power:
15VDC / 2.5A external supply
User Manuals
OS Updates
Mark ProONEi Series v1.03 OS Update – 2.50 MB
Compatible with all models in the the MarkPro ONEi/S/F product series.
(Installation instructions and revised "Quick Operation Guide" are included within the download.)
2009-11-06
Device Installer
For Windows XP Only. Note: Mac OSX, Windows Vista and later do not require a driver/device installer.