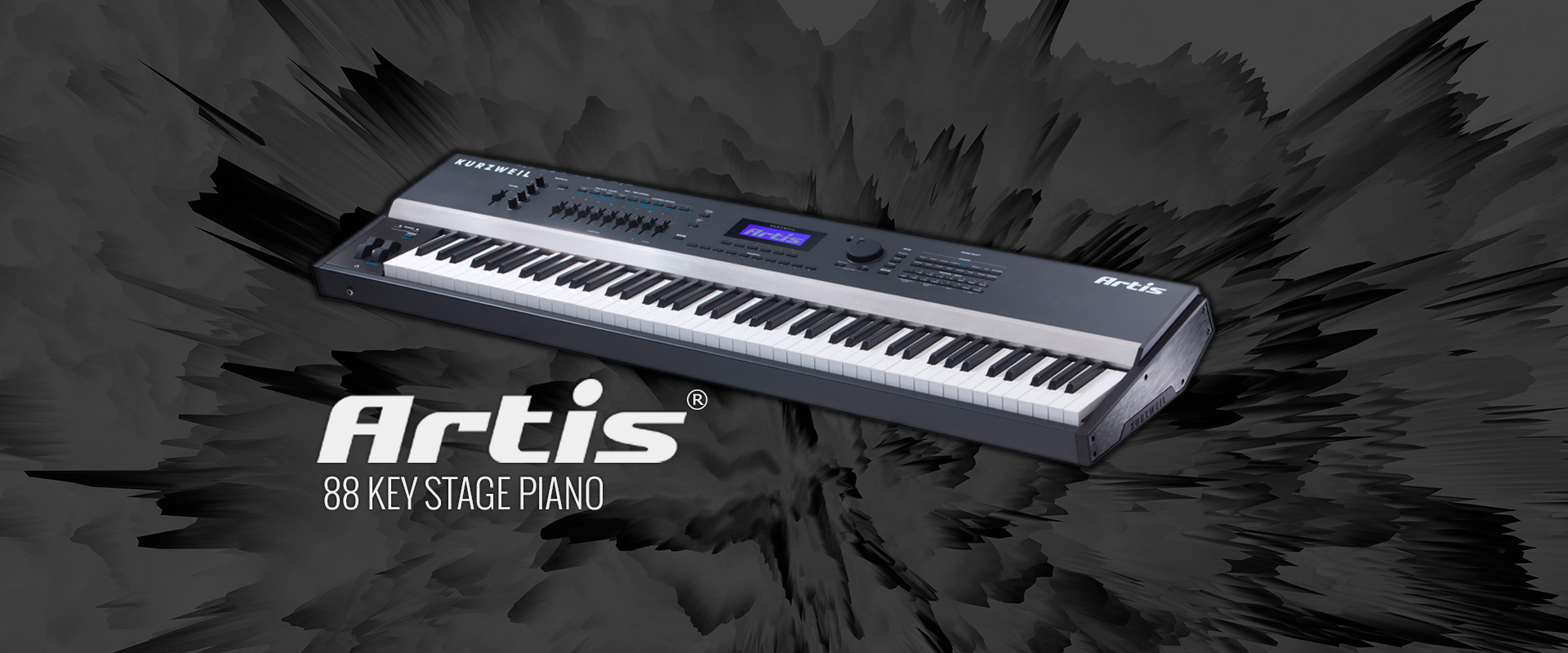 Discontinued Model
Downloads and support materials maintained here as a courtesy to owners.
Power, Portability, Affordability
The KME61 offers the power and versatility of the Micro Ensemble (ME-1) in a 61-note keyboard. This synth action keyboard features 256 sounds from the PC2 series, including Triple Strike Stereo Piano, electric pianos, award-winning Take 6 vocals and much more. The KME61 has thirty effect combinations, with a choice of reverbs, choruses, delays and flangers. Each effect has a wet/dry mix which can be controlled per channel. The synth action of the KME61 also includes aftertouch, for a realistic playing experience. Pitch and Mod wheels give expressive control for any musician. The KME61 allows for the creation and storage of 16 multi-timbral setups, as well as customization of effects for each of the 256 sounds.
All specifications subject to change without notice.
KME61 Features

Keyboard:
61 note synth action, velocity and pressure sensitive
Display:
2×20 character LCD w/ rear panel contrast knob
Polyphony:
32 Voice Polyphony, dynamically allocated
Multitimbral:
16 parts (one per MIDI channel)
Factory Presets:
256 programs. Includes complete PC2 Base ROM Sound set
Factory MIDI Setups:
32 setups with up to 3 independent zones
User Memory:
16 locations for user created MIDI Setups.
Effects:
30 effects combinations, with a choice of reverbs, choruses, delays, and flangers. Each effects has a wet/dry mix, which can be controlled per channel. Change and store effects for each of the 256 presets.
MIDI:
In, Out, Thru
Controllers:
Pitch wheel, modulation wheel, 1 front panel slider, 1 continuous control pedal input, 1 footswitch input (pedal included), mono pressure
Outputs:
Two 1/4″ unbalanced TS analog (24-bit DACs)
Headphones:
Rear panel 1/4″ headphone output

KME61 Specifications

Height:
(3.27″) (8.30 cm)
Depth:
(12.01″) (30.50 cm)
Length:
(37.17″) (94.40 cm)
Weight:
(22.05 lb.) (10.00 kg)
Power:
9.5VAC / 2.0A external power supply
Basic Concepts & User Interface
MIDI Controllers
Internal Voices/ Program Mode
Troubleshooting
User Manuals
KME61 User's Guide – 656 KB
Owner's Manual
2000-01-01
KME61 v2 Addendum – 83.3 KB
Owner's Manual Addendum
2000-01-01