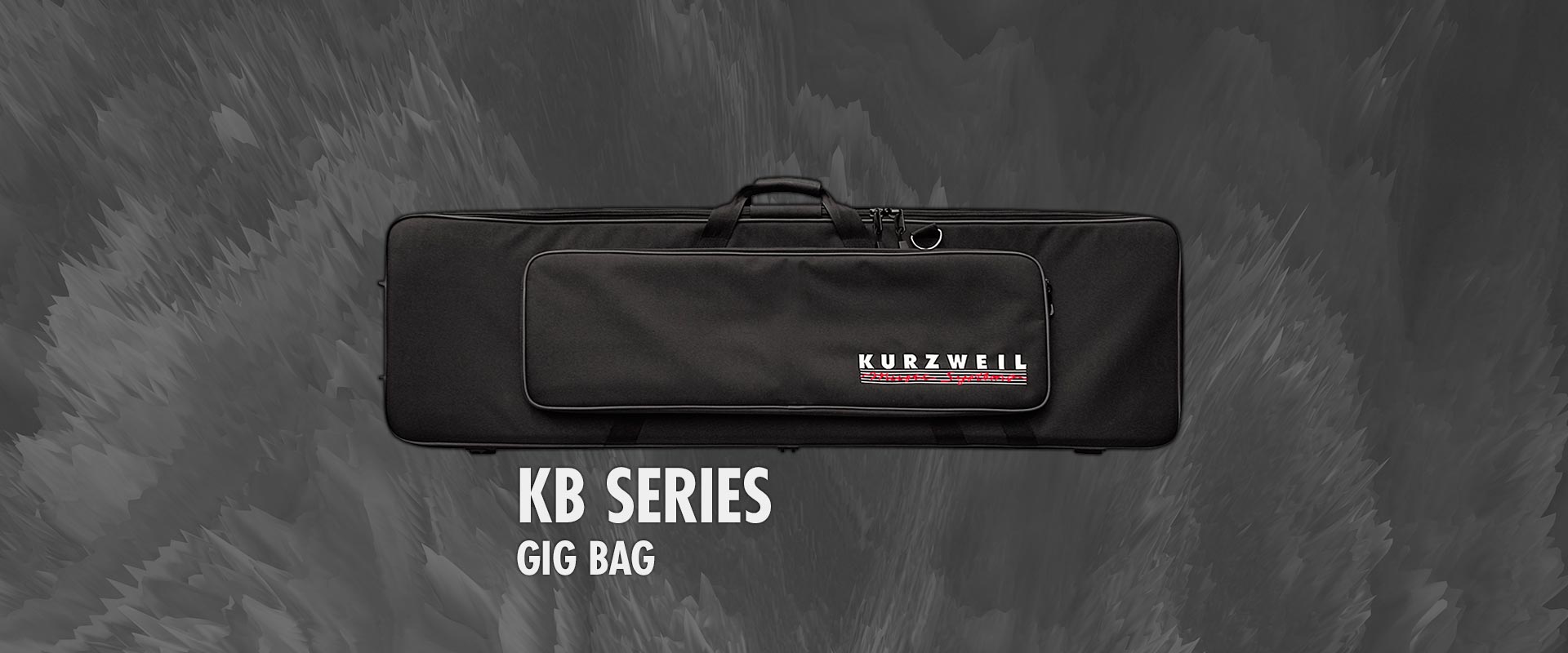 The soft handle, rugged wheels (88 and 76 note models only), tear-resistant skin and extra thick padding, protect your instrument from the demands of gigging. With a handy exterior oversized pocket, the KB Series gig bags also make it easy to carry cables, power supplies, and other accessories.
Three sizes to choose from:
Bag
Model
Keyboard
Model
Outer
Dimensions
Inner
Dimensions
Weight
KB88
Artis, Forte, PC1X, PC2X, PC3A8, PC3K8, PC3LE8, PC3X, PC4, PC88, SP1, SP2X, SP3X, SP4-8, SPS4-8, SP5-8, SP6, SP88, SP88X
in: 59.4 x 17 x 6
cm: 151 x 43 x 15
in: 54.3 x 15 x 4.7
cm: 138 x 38 x 12
15 lb
6.8 Kg
KB76
Artis SE, Forte 7, Forte SE, PC1SE, PC2(76), PC3(76), PC3A7, PC3K7, PC3LE7, SP2, SP76
in: 53.5 x 17 x 6
cm: 136 x 43 x 15
in: 49.2 x 15 x 4.7
cm: 125 x 38 x 12
13.2 lb
6 Kg
KB61
K2000, K2661, KME61, PC161, PC361, PC3A6, PC3K6, PC3LE6
in: 41.7 x 17 x 5.5
cm: 106 x 43 x 14
in: 40.5 x 15 x 4.7
cm: 103 x 38 x 12
8.8 lb
4 Kg
All specifications subject to change without notice.

Contact Distributor Support
Do you have questions about the use or application of your Kurzweil product?

Contact Service/Repair
Needing repair? Need to locate a local authorized service center? obtain parts?
The Stylish Stand can be purchased through these online retailers: