Alberto Trullu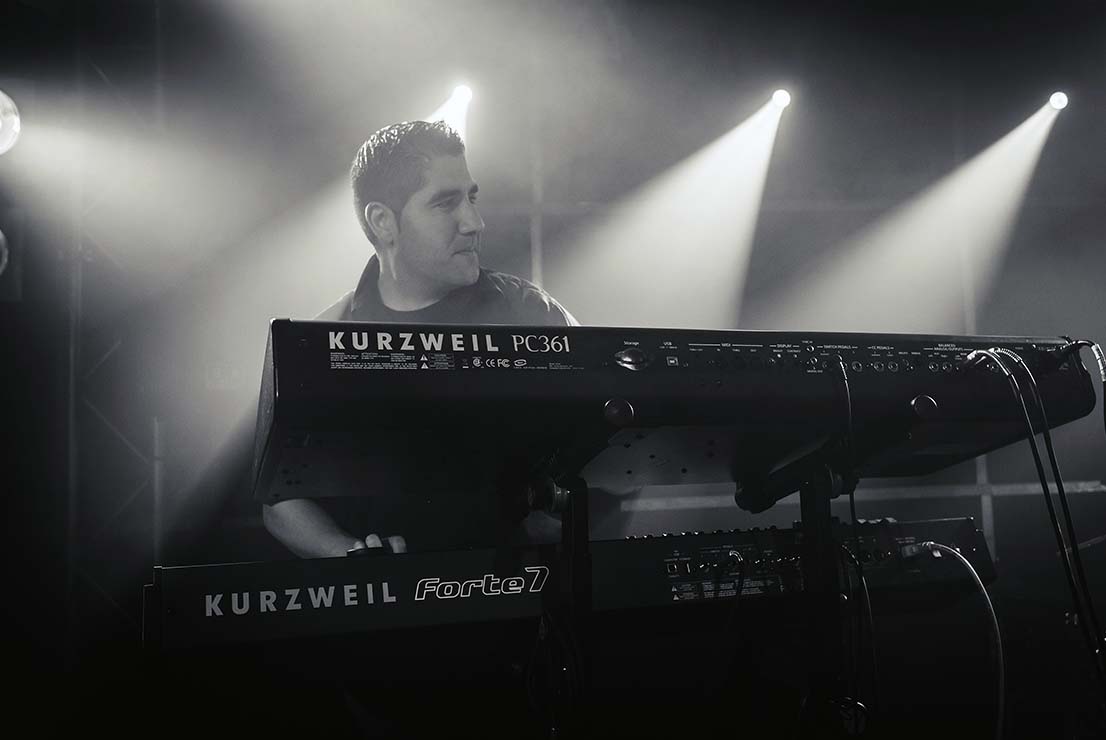 "Over time, Kurzweil instruments have become the central point of my setup, thanks to their versatility and refined sound quality. They have allowed me to create, according to the situation, the type of sound I needed, reliably and qualitatively at the top."
– Alberto Trullu
BIO
---
Alberto's artistic beginnings started with the study of the piano (6 years of conservatory) and then moved on to the world of the synths and the in-depth study of V.A.S.T. with his first Kurzweil in 1999.
His study of synthesis soon spread to other platforms although the initial concepts learned on the K2500 and K2600 later became essential to his work.
With the band INEMO (Italian pop) Alberto programmed pianos and synths for the recording of the debut CD produced and distributed by the company PIMS of Vasto and broadcast nationally on over 750 radio stations including the majors.
This began a period of live tours stretching between Sardinia, Lombardy and Abruzzo including the ITim tour, Un disco per l'estate off.
Subsequently, Alberto participated as a session player in the TOTO tribute band called T9T9.
Currently he is busy in Milan with the progressive group "Realeyety" in which he makes extensive use of V.A.S.T. to create deep sounds for the group's album.
Over the years, Alberto has specialized in the production of studio samples for various Kurzweil model series (K2xx, PC3K, Forte) working as a sound designer in collaboration with developers such as: Synthonia and SynthCloud.
Alberto is active on social networks and is dedicated to the creation and promotion of custom sounds, video recording and dedicated audio demos, as well as providing technical support for sounds and instruments exclusively under the Kurzweil brand.