Aurélien Goude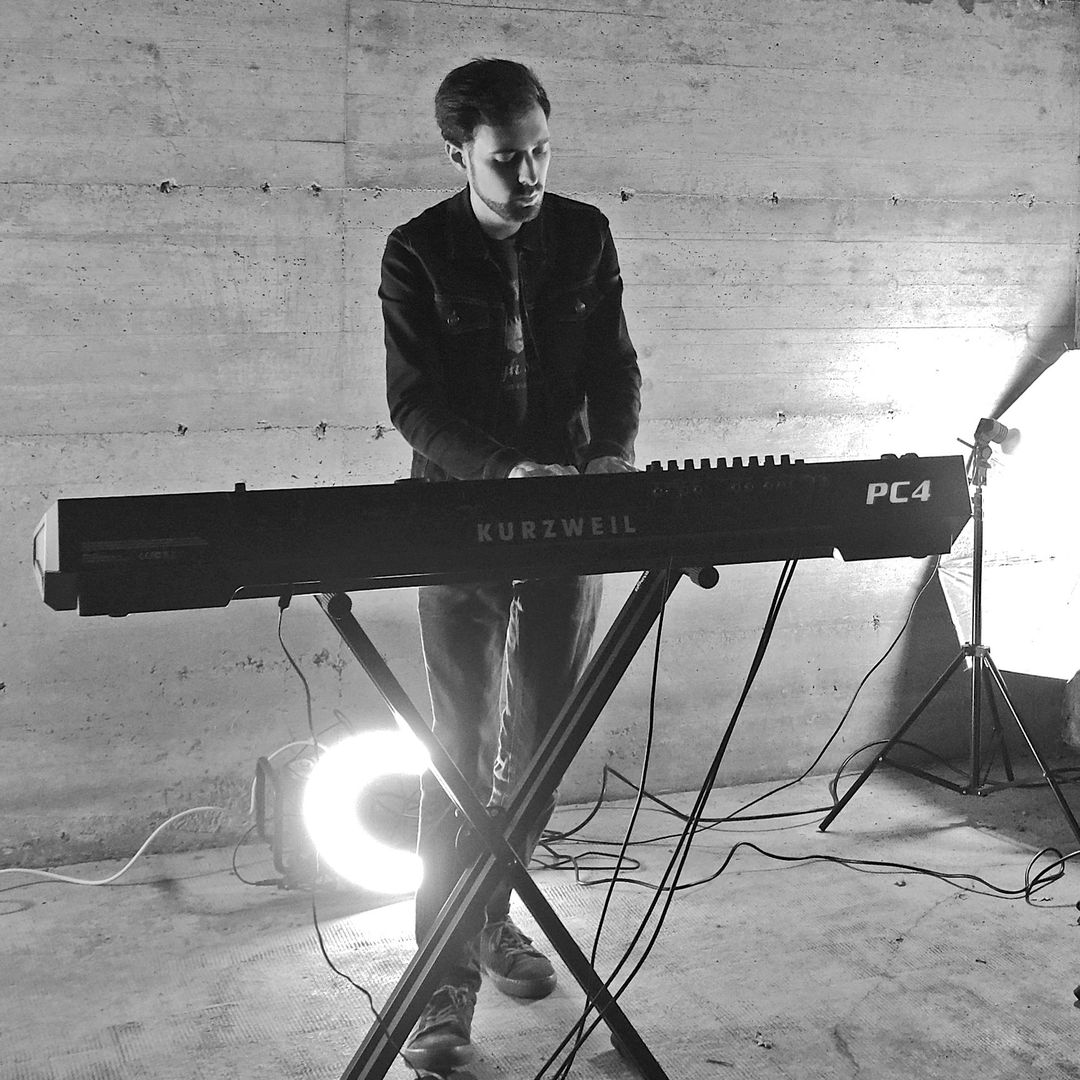 "What I really love about Kurzweil is that it sounds really great on stage, and always right in a mix. Synthesizers always sound weaker than guitars on stage; this is not the case when you are on a Kurzweil synthesizer. These synths have a lot of character and I can't imagine playing a gig in the future without using a Kurzweil in my keyboard set."
– Aurélien Goude
BIO
---
Inspired by British rock and movie music, Aurélien Goude began learning piano on his own at the age of 11. At fourteen, Aurélien discovered Pink Floyd and began to develop a more pronounced interest in progressive rock, electronic music (mainly trip hop and ambient) and metal. In 2013, he started to found Esthesis, a progressive rock / post-progressive project which is characterized by many influences (70's british rock, film score, ambient, jazz, metal, pop…) and primarily based on emotion and ambiences. He created his first compositions using a K2000, then a PC3LE6.
"I bought my first Kurzweil synthesizer thanks to Pink Floyd and musicians like Rick Wright and Jon Carin, who had a big influence on my musical vision. What fascinated me was not only the playing of these musicians but also their ability to program wonderful sounds which emulated perfectly the tones of the 60s and 70s, while having the possibility of sounding modern".
In 2015, Aurélien bought a Kurzweil PC3K6 and worked on various compositions and projects. In 2019, he released his first EP "Raising Hands" with Esthesis, and in 2020 his first album "The Awakening". This first record has been acclaimed by many rock webzines and magazines and Esthesis won the Prog Magazine Reader's Poll in December 2020. In the same year, Aurélien Goude also joined as a keyboardist The Other Voices, the best French tribute to The Cure, and uses a lot of ARP / Solina string ensemble sounds in this project, but also Roland Juno-60 and JX-8P patches to emulate as best he can the original sounds of The Cure.
"With Esthesis, I use mostly piano sounds, mellotrons, organs, strings and pads. I really find all these sounds beautiful. What I really love about Kurzweil is that it sounds really great on stage, and always right in a mix. Synthesizers always sound weaker than guitars on stage; this is not the case when you are on a Kurzweil synthesizer. These synths have a lot of character and I can't imagine playing a gig in the future without using a Kurzweil in my keyboard set."
Aurelien Goude is currently working on two new Esthesis albums to be released in 2022 and 2023. He will mainly use his PC3K and a new PC4 in studio and on stage.
Artist Profile
---
Products Used
Plays With
Esthesis
The Other Voices
Projects Featuring Kurzweil
Raising Hands (Esthesis)
The Awakening (Esthesis)
Online Presence