James Raymond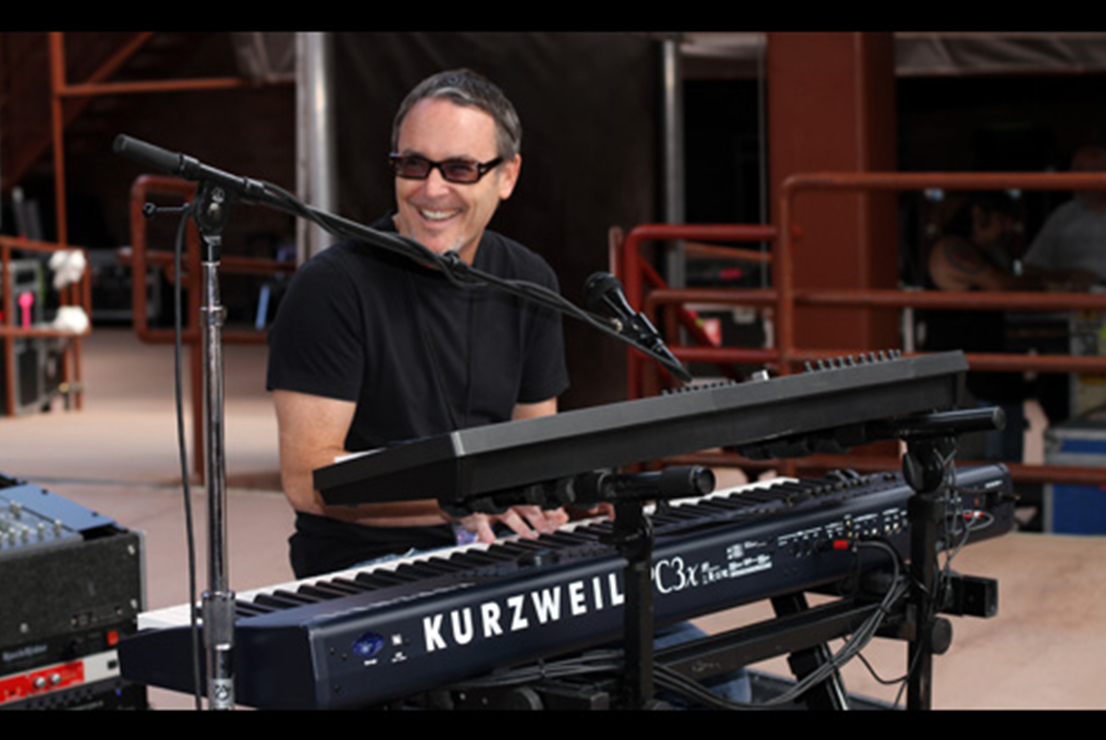 "The PC3X is the best keyboard controller I've ever played. The onboard sounds are fantastic and programming setups/sounds is intuitive and powerful. The new action in the PC3X could not be a better match for my playing style. The piano, Rhodes and Wurly sounds work in a rhythm section better than anything else I've ever used."
– James Raymond, keyboardist/composer/songwriter/producer
BIO
---
An accomplished songwriter and composer, James was Musical Director for the hit Nickelodeon series "Roundhouse" for all three successful seasons, writing an original song for each episode, and receiving two nominations for a Cable Ace Award.
James has written and produced for numerous projects, including three television spots for the prestigious New York ad agency Satchii & Satchii as well as three national AT&T spots and recently a Tylenol spot. Television arrangements include work for CBS's "The Client" and "L.A. Doctors", additional music for 1997 Warner Brothers pilot "Justice League of America" and HBO's "The Sender". In the spring of 1998, he scored the CBS pilot, "To Have and To Hold", which landed him the series. James scored the second season of the WB series, "Jack & Jill" and produced the main title theme.James has gone on to score five television shows and several pilots. Most recently, James was hired to score the WWE Studios feature films 'Knucklehead' and 'That's What I Am' set for release in 2010.
An adopted child, James' parents were keen to pick up on his musical gift early in life. He started studying piano at the age of six and was playing in rock and R&B bands by his early teens. In 1995 James learned what to attribute some of that talent to, when he was reunited with his birth father David Crosby. In June of 1998 the self-titled debut album from CPR (Crosby, Pevar & Raymond) was released on Samson Music. The band has performed on The Tonight Show, appeared on Oprah, and was invited to perform at the internationally renowned Montreaux Jazz Festival. CPR's second studio record, 'Just Like Gravity' was released in June 2001. In addition to composing, producing and writing for new projects, James tours occasionally with David Crosby, Crosby/Nash and CSN.
Artist Profile
---
Products Used
Plays With
Crosby Stills & Nash
Crosby/Nash
David Crosby
Graham Nash
CPR (Crosby Pevar Raymond)
James Raymond Quartet
Kirk Whalum
Everette Harp
Oleta Adams
Spice Girls
Take 6
Ronnie Laws
Online Presence