Eric Hutchinson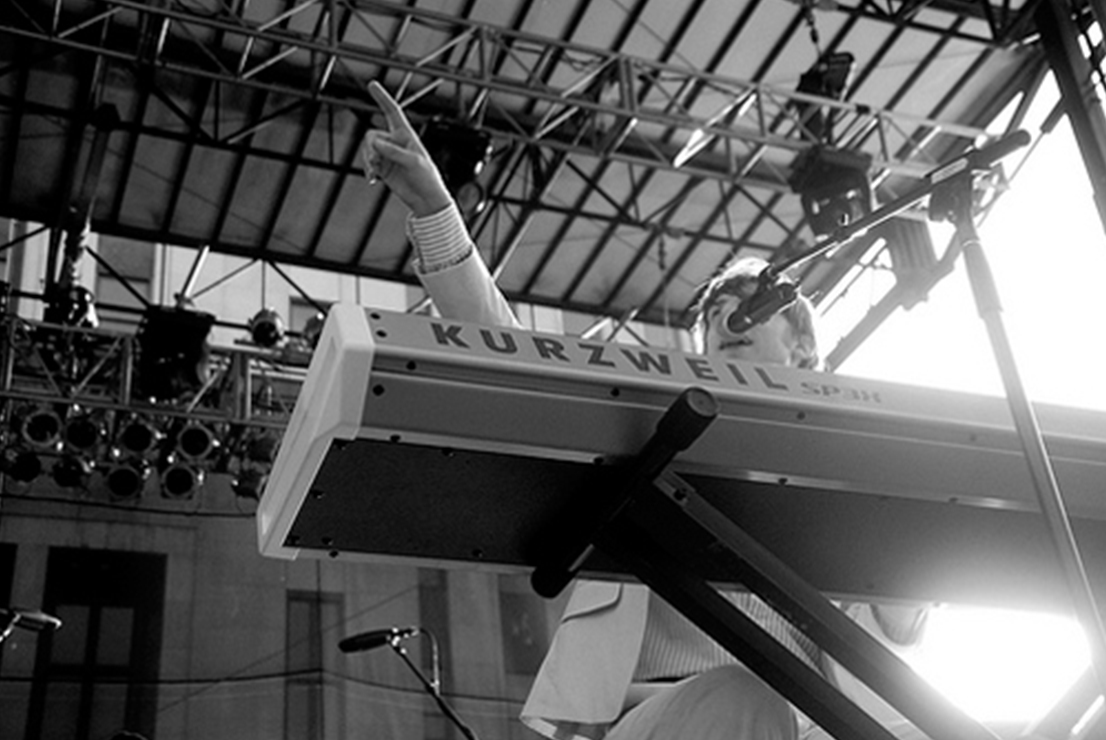 BIO
---
Eric Hutchinson looks like the kind of guy you can trust – honest, approachable, somehow familiar. There's just something about him that invites you to give up your innermost thoughts. And complete strangers don't hesitate to do so, as he wryly details in "Oh!"
Riding the subway with the scent of her hair
She took out a toothbrush started using it there
She explained "I'm always sure today's the day I will die
I wanna look good if I get to look God in the eye"
And I said "Oh!"
"Oh" is one of 10 keenly observed songs from Hutchinson's self-released debut album, Sounds Like This. The CD, which showcases the young singer-songwriter's unique brand of soul, bowed at #1 on Billboard's Heatseekers chart in September 2007. But "Oh!" was penned during a dismal period of his life. His deal with Maverick Records had fallen apart when the parent company shuttered the label. With the plug pulled on his nascent recording sessions, Eric hit the road again. "It was all about getting the exposure and the experience," he says. After a relentless touring schedule, Hutchinson, who began writing songs as a child in the DC suburb of Takoma Park, MD, put everything he had into making his album.
Sounds Like This was released on Hutchinson's own label, Let's Break Records, at the end of August 2007. Overnight it was breaking records – thanks largely to the efforts of a good friend. One of his high school buddies emailed celebrity blogger Perez Hilton a link to Hutchinson's MySpace page. Hilton recommended it on his site and soon, Eric's album was ensconced in iTunes' Top 10 alongside the latest releases from Kanye West and Dave Matthews. It peaked at #5 on the iTunes album chart, becoming the highest-charting album by an unsigned act in iTunes history. No small accomplishment for a record that almost didn't get made.
A flurry of press followed, including features in Billboard and the Washington Post, which said ""Hutchinson is undeniably charismatic, splitting his time between keyboard and guitar, crooning about stormy romances and everyday struggles."
Eric recorded most of Sounds Like This with producer Will Golden (Joe Purdy, Ian Ball) in Los Angeles and two songs with Paul Kolderie (Radiohead) in Boston. "They were both really open to letting me do my own thing, but at the same time, were there to guide everything," he says. "They didn't involve their egos at all – they just wanted to make music they believed in."
Although he's been favorably compared to his early idols (Stevie Wonder, Billy Joel, Paul Simon), one of the most remarkable things about Sounds Like This is the sheer breadth of musical styles Hutchinson effortlessly encompasses. His ease is perhaps inherited from his grandmother, who played viola in a local orchestra, backing everyone from Tony Bennett to Aretha Franklin as they came through town. From the buoyant album opener, "Ok, It's Alright With Me" to the thoughtful "Back to Where I Was," depicting two friends at crossroads in their respective lives, to the soulful "You've Got You," the self-described student of pop music fuses divergent styles into a sound he alone owns. Hutchinson's vocals veer from a gritty growl to a shimmering falsetto on "Outside Villanova," which gives way to the jazzy "Food Chain," wherein the narrator comes to terms with a relationship marred by lies and broken expectations.
Fan favorite "Rock & Roll" follows a pair of players rolling their way through the bar scene and ultimately into bed with one another, while its lilting ska-inflected groove erupts into one of Hutchinson's rapid-fire bouts of wordplay. Eric takes pride in the raw, vintage vibe of Sounds Like This. "I tried really hard to keep it organic," he says. "Music is human expression and what's more human than to make a mistake? So to record something and then take out all the mistakes leaves the project with no soul to it."
Hutchinson moved to New York last spring and, eager to tour behind Sounds Like This, began putting together a band. With Jimmy Coleman on drums and Tom Craskey on bass, the trio hit the road in January 2008 with OneRepublic and will be touring non-stop as Eric closes in on his goal of playing each of the 50 states (he's up to 40) and embarks on his first international gigs. And, of course, he will no doubt find inspiration in the inevitable random conversations with total strangers along the way. He's already writing material for the next record. "I need to be able to road test songs before I feel comfortable putting them on an album," says Hutchinson, preparing to burn rubber.