Alex Nester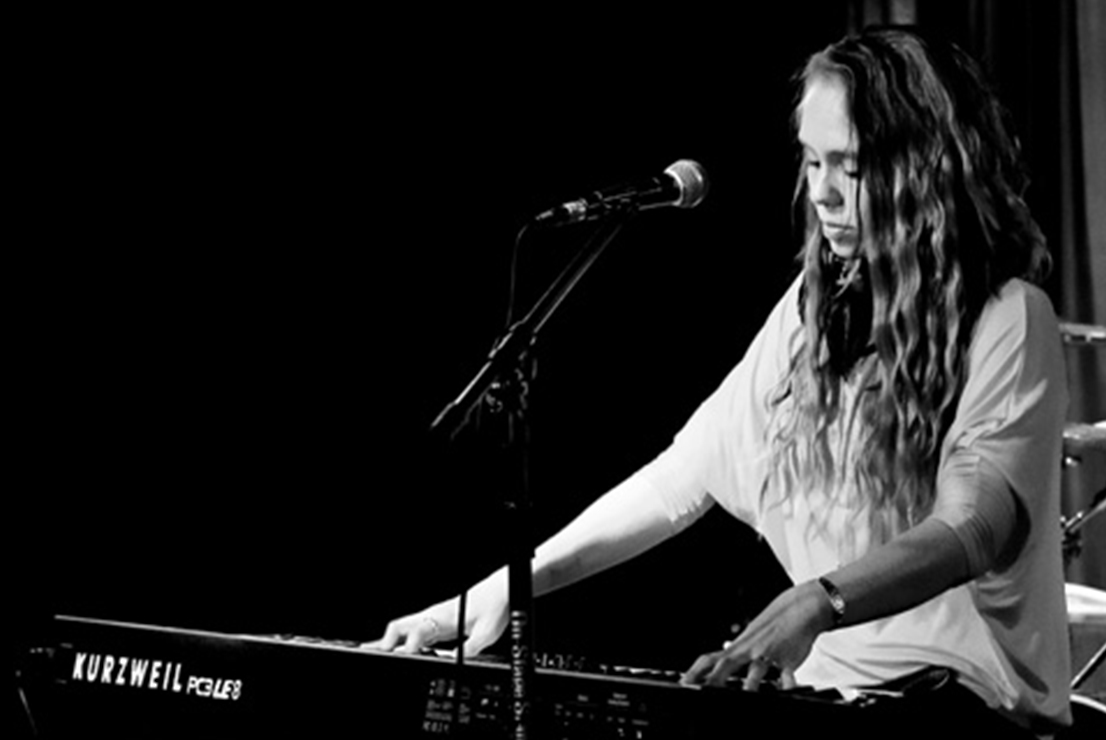 "I absolutely LOVE my Kurzweil PC3LE8! It's a monster machine with seemingly infinite capabilities. It has a ton of great sounds and is super easy to use, which makes it the perfect axe for any singer/songwriter like myself. I am really attracted to the rhodes and string patches in particular. It's great to have so many rhodes options, ranging from sweeter, mellower rhodes, to ultra funky, dirty rhodes. This keyboard is also SUPER easy to use–whether its finding specific patches fast by setting up quick banks, creating multiple layers and splits, adjusting and contouring organ sounds–the PC3LE8 is extremely efficient and customizable. In addition to using it on the road with my own band and for solo gigs, it's been a huge asset for my writing as well. Not only are the sounds themselves being incredibly inspiring, but the PC3LE8 has also allowed me more freedom in my writing, composing, and arranging. I can do more and create more because the PC3LE8 gives me the tools to do so. As you can tell, I've been having an absolute BALL with my Kurzweil!!!"
– Alex Nester
BIO
---
In an industry saturated with fly-by-night singles, auto-tune madness, and packaged artist-development, Alex refuses to conform and instead brings back the musicians to the art of music-making with her highly anticipated 2nd album, #BurnItDown. This album, a follow up to her critically acclaimed debut release Rattle The Walls, can only be described as a Hell-hath-no-fury collection of original music chronicling her trials and letdowns with the state of music business today. But the industry is not the only factor surrounding the creation of this musical tour-de-force.
Alex's bout with cancer has helped shape her unique sound filled with messages of love, faith, positivity, and healing while channeling the retro soul artists of the 60s and 70s… Which only makes sense as she is currently touring as a backup singer for Tito Jackson (of Jackson 5 fame) and has opened as a solo artist for such acts as Earth Wind & Fire, Chicago, The Rascals, Evelyn Champagne King, The Stylistics, and Dave Mason. Her resume already includes 12 albums, countless jingles, and over 25 theatrical productions, as well as working with established musicians such as The Four Tops, The Fifth Dimension, Frankie Valli and the Four Seasons, Desi Arnaz, Jr., Alphonse Mouzon, Brandon Fields, and Eric Marienthal. She is also currently touring as a vocalist and keyboard/organ player with Salvador Santana (son of the legendary Carlos Santana). With her extensive resume and list of world-class musicians surrounding the making of her music, its no wonder Alex has been featured as an artist to look out for by The Los Angeles Music Awards, The Hollywood Music in Media Awards, CDBaby.com, Soultracks.com, TheUrbanMusicScene.com, and various publications and soul music radio stations from around the world.
As the music industry settles for what's "safe", Alex will continue to push the boundaries of music making. #BurnItDown is a musical testament of loss and hope, failure and triumph. It is a promise to the listeners that her music will never be anything less than sincere and honest. And most importantly, it's 100% Alex Nester groove!
Artist Profile
---
Products Used
Plays With
Projects featuring Kurzweil gear
#BurnItDown
Rattle The Walls
Online Presence