Rod Argent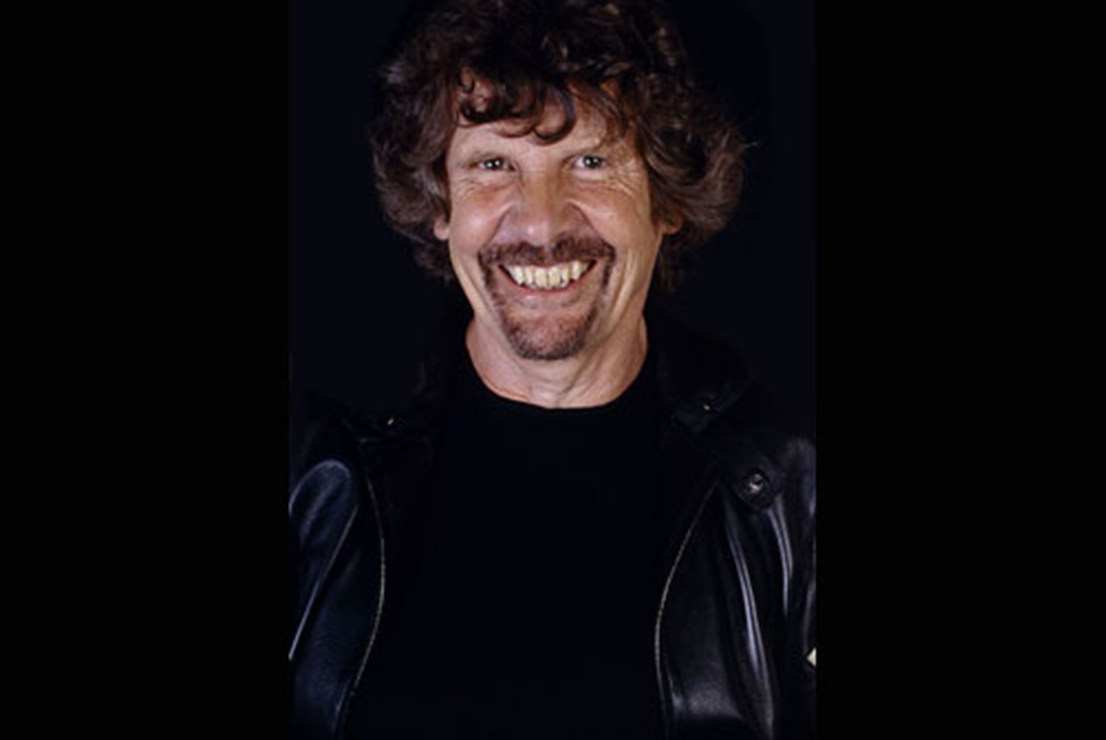 "Regarding the PC3x: "….what I'm interested mainly in are the piano and electric piano sounds: congratulations – what a great collection! I was knocked out to see so many good Wurly and Pianet sounds on board…."
– Rod Argent, keyboardist/songwriter/composer
BIO
---
Rod was born in 1945 in St. Albans. His early musical education consisted of a couple of years piano lessons and several years as a member of St.Albans Cathedral Choir.
In 1956, he heard Elvis sing 'Hound Dog', and in that moment fell in love with rock 'n' roll.
He soon went to his first live gig – featuring his older cousin Jim Rodford (later to play bass with 'Argent', and now playing with 'The Kinks'). Starstruck, he knew that he somehow had to be part of what was going on, and immediately vowed that one day he would have his own group. Three years later, at the age of 16, he formed 'The Zombies'.
During the whole of this period, however, although he was totally immersed in the rock 'n' roll and pop music explosion of the '50's and early '60's, he was still avidly drinking in all the other great music he could find, particularly exploring areas of jazz typified by the Mile Davis/Bill Evans groups of the period, along with the whole landscape of European classical music – his especial enthusiasms in this area being Bach, Stravinsky, Ravel and Bartok.
Between 1961 and 1963, 'The Zombies' quickly built a reputation as one of the best groups in and around St.Albans, and in a 1963 they secured a record deal with Decca after winning the 'Herts Beat' contest. Rod wrote 'She's Not There' especially for the first recording session (only his second ever song), and the subsequent record was a hit all over the world, going to Number 1 in the US 'Cash Box' charts (No 3 in 'Billboard').
Rod was to write all the other major hits for 'The Zombies', including 'Time Of The Season', (also a US number 1) and 'Tell Her No'. 'The Zombies' were only together professionally for three years, and although much acclaimed now, only had one hit in the UK – in spite of enjoying much more considerable success in the rest of the world. The lack of success contributed to their breaking up in 1967, although not before recording and producing a final album – 'Odessey and Oracle' which has come to be regarded as one of the finest albums of the '60's.
After 'The Zombies', Rod formed his second band, 'Argent', which between 1970 and 1975 also gained worldwide success, both in live performance and with such records as 'Hold Your Head Up' (Top 5 in US and UK), while Rod continued to enjoy a reputation as one of the finest keyboard players of the genre.
After 'Argent' split, Rod appeared as a keyboard player on countless records, with artists as diverse as 'The who', John Dankworth, Cleo Laine, Colin Blunstone, Gary Moore and Andrew Lloyd Webber. This was a time during which he deliberately was trying to broaden his base musically, and as well as continuing to record and play his own music, became involved in writing in other areas. In 1977, he was commissioned to write music for the Royal Academy's Laser Exhibition 9Light Fantastic' and in 1981, he wrote the musical 'Masquerade', which was produced at 'The Young Vic' in 1982 under the direction of Frank Dunlop.
In 1978, Rod's album 'Moving Home' was recorded, with Phil Collins on drums and Alphonso Johnson on bass, and it's release coincided with some live concerts in London and St.Albans with a fantastic band – Alfonso on bass, Chester Thompson on drums, Peter Robinson and Robin Lumley on second and third keyboards, a horn section featuring Gary Barnacle, John Goodsall on guitar and Morris Pert on percussion.
Since 1982, Rod has been involved in many areas of music. He has written many themes and scores for UK television – including two ITV soccer world cup themes (one a Top 50 record). The 10 years from 1987 to 1997 have seen him (with his colleague Peter Van Hooke) produce and perform on several highly successful albums for other artists. Tanita Tikaram's 'Ancient Heart' and 'The Sweetkeeper' and Joshua Kadison's 'Painted Desert Serenade' have all acheived multi million sales, while Nanci Griffith's 'Late Nite Grande Hotel' was the first of her albums to make the UK Top 50. Rod's most recent production 'On Nights Like This', the debut album of Colombian born singer 'Soraya' is now approaching world wide sales of 1 million.
Recent years have also seen Rod seriously applying himself to his love of the piano and exploration of the classical repertoire, and while his album 'Rod Argent — Classically Speaking' includes three of his own compositions, in the main, it is a balance of solo piano music that he particularly loves, covering compositions by Chopin, Bach, Ravel, Elgar and Greig.
Last year, Rod re-united with The Zombies' Colin Blunstone to perform Odessey & Oracle Revisited, marking the 40th anniversary of the landmark album. The Zombies continue to receive high praise from critics and big name artists alike, including The Times, The Independent, The Scotsman, Rick Wakeman, Dave Grohl and Peter Buck.
Rod is currently on tour with the Zombies in North America. He plays a Kurzweil PC3x, and especially enjoys the PC3 namesake programs "She's Not There" pianet and "Argent B3".
Artist Profile
---
Products Used
Plays With
Projects featuring Kurzweil gear
2008 Odessey & Oracle Revisited 40th Anniversary Concerts in London
2009 Zombies US/European tour
Online Presence