Mike Garson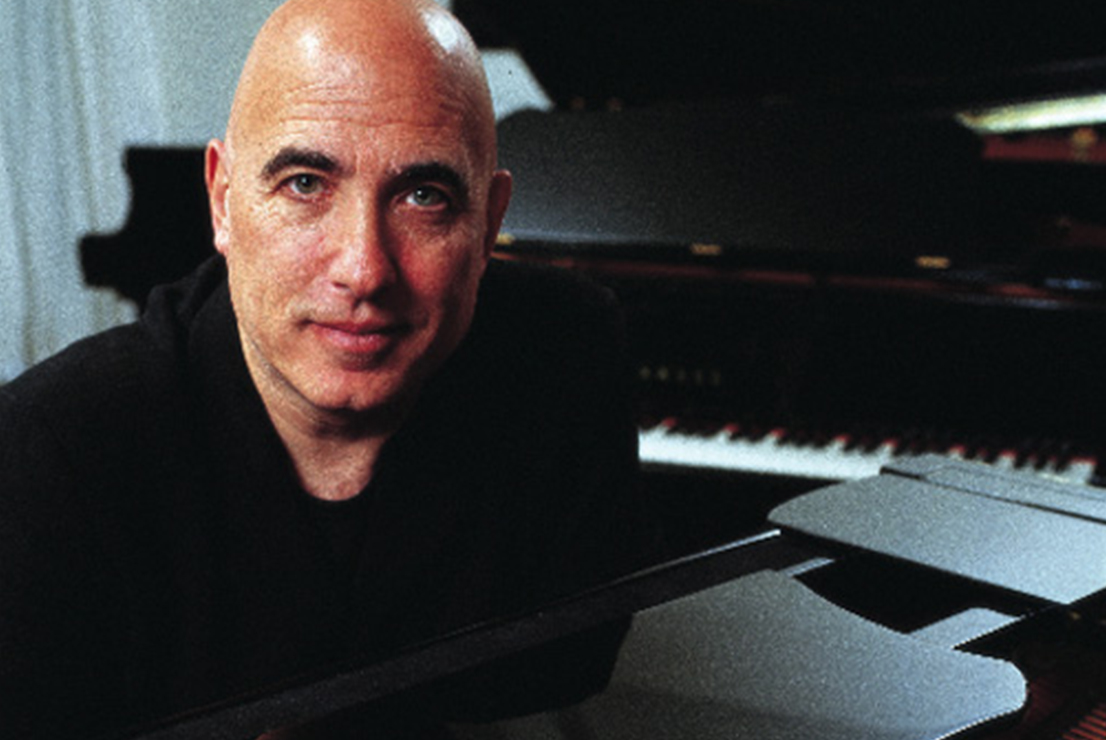 BIO
---
Mike Garson is a man of many talents and limitless inspiration. Best known for his impressive skills as a pianist, he is a respected composer and a budding computer artist. Embracing the idea of the "Renaissance Man," Mike continually experiments with new ways through which he can communicate his humanistic ideals.
Mike's story begins at the age of seven, when he was first introduced to the piano and began to study the classics. He was drawn magnetically to the piano and by his fourteenth birthday Mike was modifying complex Chopin and Mozart compositions. In his late teens, Mike discovered jazz and the allure of improvisation a pivotal moment in his artistic development. Interestingly, Mike is now considered one of the greatest musical improvisers of his era.
Over the course of his career, Mike has written over 4,000 pieces of music in a variety of genres. As Mike explains, "I'm not concerned with whether I play jazz, rock, classical, or pop, as long as it is creative." Mike is a true artist, whose commitment to his craft is admirable.
In 2002, Mike completed his first symphony entitled "Symphony 5.1." Mike structured this piece based on the form of Beethoven's 5th Symphony out of infinite admiration for the renowned composer. Two years earlier, in 2000, Mike also finished his first piano concerto.
Mike writes music that captures his artistic vision and reflects the world in which he lives. In response to the events of September 11, 2001, he composed a moving piece entitled "Prayer for New York." To commemorate the arrival of a new century and a new millennium, Mike composed his inspiring "Requiem for the 20th Century."
A Versatile Virtuoso
His versatility and virtuosity have earned Mike a lifetime relationship with David Bowie, with whom he has toured and recorded since 1972. Mike contributed to albums including "Earthling", "Outside", "The Buddha of Suburbia", "Black Tie, White Noise", "Aladdin Sane", "Diamond Dogs", "David Live", "Pin-Ups", "Young Americans" and "Ziggy Stardust the Motion Picture."
"It is pointless to talk about his ability as a pianist; he is exceptional," Bowie says of Mike, "However, there are very, very few musicians, let alone pianists, who naturally understand the movement and free thinking necessary to hurl themselves into experimental or traditional areas of music, sometimes, ironically, at the same time. Mike does this with such enthusiasm that it makes my heart glad just to be in the same room with him."
Mike's solid reputation for creativity and quality has motivated many other well-known rock musicians to invite him to record on their albums. Trent Reznor, who first met Mike during David Bowie's 1996 "Outside" tour, featured Mike on several tracks of Nine Inch Nails' "The Fragile." Mike can also be heard on Seal's "Human Being" as well as a special bonus track at the end of No Doubt's "Return of Saturn" album.
A Superb Student and Tenured Teacher
In his youth, Mike studied classical composition with Leonard Eisner of Juilliard and earned degrees in Music and Education from Brooklyn College. He also studied with Bill Evans, Herbie Hancock, Hal Overton, Robert Starer and Lennie Tristano. He has played with Stanley Clarke, Elvin Jones, Lee Konitz and Freddie Hubbard.
A teacher for more than 40 years, Mike has shared his musical knowledge with students at master classes and through private instruction. Mike has appeared at many universities around the world where he has both guest lectured and performed for numerous music students and public audiences.
Currently, masters and doctorate-level music students at the University of Southern California taking a course in 20th century classical music are required to perform one of Mike's classical pieces.
He also performed and taught at the 2002 World Piano Pedagogy Conference where, to his surprise, he received a standing ovation after his first of ten pieces a series of improvisations based on a Paganini theme. In recognition of Mike's mastery of the piano and his composing skills, he was appointed to the Board of Directors of the world-famous Beethoven Society.
A Passionate Performer
Embracing the idea of creative, spiritual and professional growth, Mike continues to explore new avenues through which he can use his multifaceted talents to provide healing, enjoyment and inspiration to people.
"If I am truly passionate about and love what I do, I believe that feeling can be transmuted to and inspire the people who receive my art," Mike believes.
Artist Profile
---
Products Used
Plays With
David Bowie
Smashing Pumpkins
Freddie Hubbard
FreeFlight
Projects featuring Kurzweil gear
Online Presence
www.mikegarson.com