Jon Carin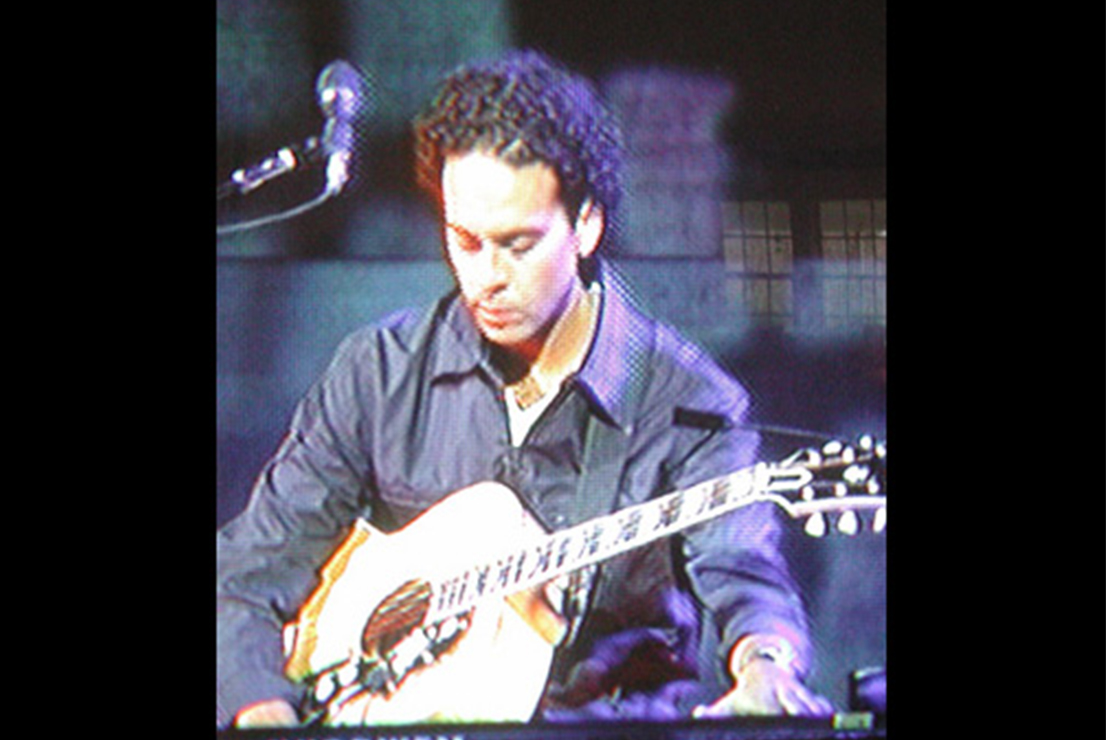 BIO
---
Jon has been a part of the Pink Floyd family for over 30 years, having met David Gilmour at Live Aid whilst playing in Bryan Ferry's band together, as Jon had been on Bryan's Boys And Girls record.
After a fruitful afternoon at David's studio the same year, which produced Jon's music for Learning To Fly, he was used extensively on the albums A Momentary Lapse Of Reason and The Division Bell, and their accompanying live records Delicate Sound of Thunder and Pulse.
Learning To Fly's success cemented Pink Floyd's post-Waters independence.
After the Division Bell tour, Jon spent 1995-1999 working extensively with Pete Townshend and The Who.
Jon produced Pete's Maryville Academy record and tracks on Lifehouse, and toured Quadrophenia with The Who.
In 1999, Jon started a long working relationship with Roger Waters, on the In The Flesh tour, Roger's return to live performance after a 16 year absence, with the In The Flesh live album & DVD accompanying.
This was followed by Roger's Dark Side Of The Moon tour in 2006-2008, overlapping with David's wonderful On An Island tour, which produced Remember That Night & Live In Gdansk.
In 2006, he produced a solo record for Psychedelic Furs frontman, Richard Butler, on his self-titled record, with all music, instruments, engineering & production by Jon.
After David's tour, he joined Roger again for his production of The Wall from 2010-2013. Jon then spent all of 2013-2014 working closely with Kate Bush on her return to the stage. Kate's Before The Dawn was the overwhelming event of the year.
Artist Profile
---
Products Used
Plays With
Pink Floyd
Psychedelic Furs
The Dream Academy
Trashmonk
The Gipsy Kings
Martha Wainwright
Soul Asylum
Projects featuring Kurzweil gear
Pink Floyd's Momentary Lapse of Reason
Pink Floyd Division Bell
Pink Floyd the Pulse
Live 8 concert
The Who's Quadrophenia tour
Roger Waters' In The Flesh tour
Roger Waters' Flickering Flame
Online Presence