John *Rabbit* Bundrick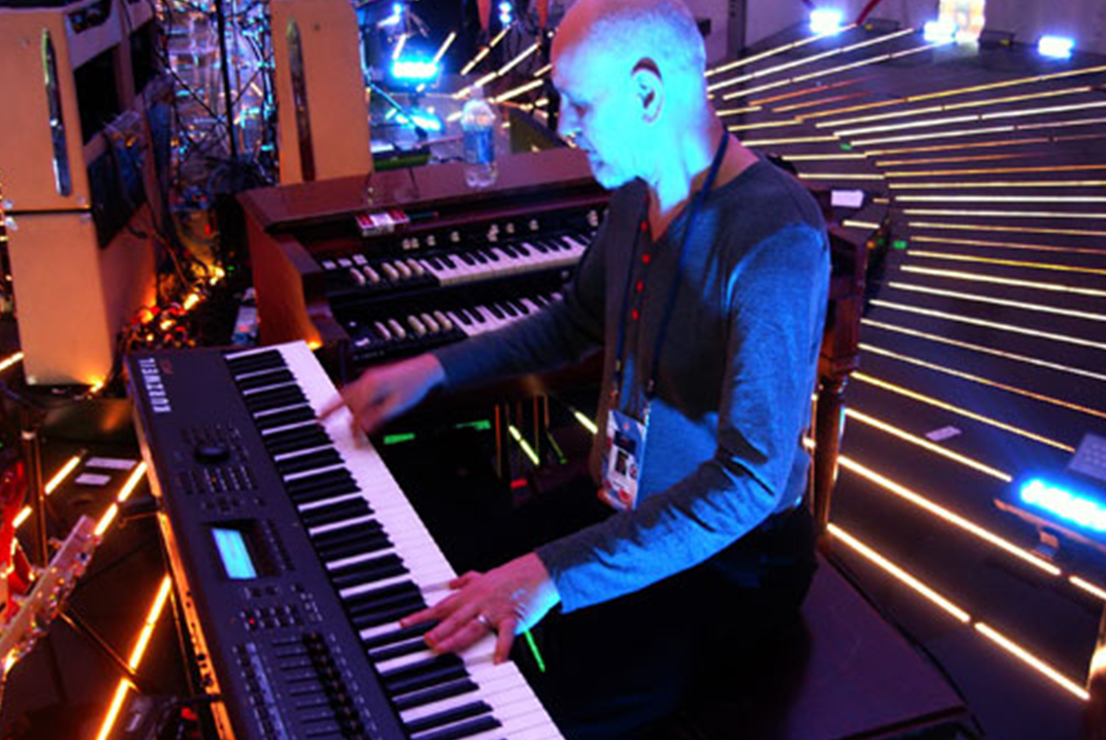 "All in one greatest keyboards on the market (PC3K8), surpasses all others, ease of quick access setting up, sampling quality. Work horse among all work horses."
-John "Rabbit" Bundrick, keyboardist/composer
BIO
---
John "Rabbit" Bundrick was born in Houston, Texas in 1948 and for many years toured and recorded with fellow Texan, vocalist Johnny Nash. Bundrick played on Nash's hit single and album "I Can See Clearly Now". Having played on literally hundreds of successful albums, Bundrick still remains one of the most highly sought after keyboard session players in the industry.
Bundrick met Bob Marley while in Sweden, while working on the soundtrack to the Swedish film Vill sÃ¥ gärna tro . Marley, Bundrick, and Johnny Nash became roommates there during the stay. Sometime after their return to London, Bundrick was brought in to collaborate on arrangements for Marley's Catch a Fire album, adding keyboards to the original Jamaican recordings to make the record more accessible to listeners. Around this time, Bundrick was popular with producer/Island records chief Chris Blackwell, who hired him to play on numerous recordings.
Bundrick first worked with Pete Townshend in 1977 when he performed on Rough Mix, Townshend's solo collaboration with Ronnie Lane, former bass player for Small Faces and Faces. Bundrick toured with The Who in 1979-1981, with another former member of the Faces, drummer Kenney Jones, and played on their album Face Dances. Bundrick later rejoined the band performing with them at Live Aid in 1985 and has played live with them for over 20 years (though he was absent from The Who's well-reviewed performance at The Concert for New York City, the keyboardist spot having been filled by occasional Who keyboardist Jon Carin). Bundrick played on the Who's 2004 recordings "Real Good Looking Boy" and "Old Red Wine," and their 2006 album Endless Wire and the 2006 summer and fall portions of The Who Tour 2006-2007.
Recently, Rabbit could be seen playing a PC3K at the Super Bowl half-time show with The Who, in a performance that was viewed by the largest US TV audience in history. Be sure to check The Who's official website for info on their upcoming 2010 tour.
Selective discography:
1971 Kossoff, Kirke, Tetsu and Rabbit
1972 Johnny Nash – I Can See Clearly Now
1972 Sandy Denny – Sandy
1973 Free – Heartbreaker
1973 Paul Kossoff – Backstreet Crawler
1973 John Martyn – Solid Air
1974 Bryn Haworth – Let The Days Go By
1975 The Rocky Horror Picture Show
1977 Eric Burdon – Survivor
1977 Townshend & Lane – Rough Mix
1979 The Only Ones – Special View
1981 The Who – Face Dances
1985 Deep End – Deep End Live!
1988 Dream Jungle
1992 Roger Waters – Amused to Death
1998 Fairport Convention – Cropredy 98
2004 Andy Fairweather Low – Wide-Eyed and Legless
2006 The Who – Endless Wire
2007 Mick Jagger – The Very Best of Mick Jagger (Deluxe Edition)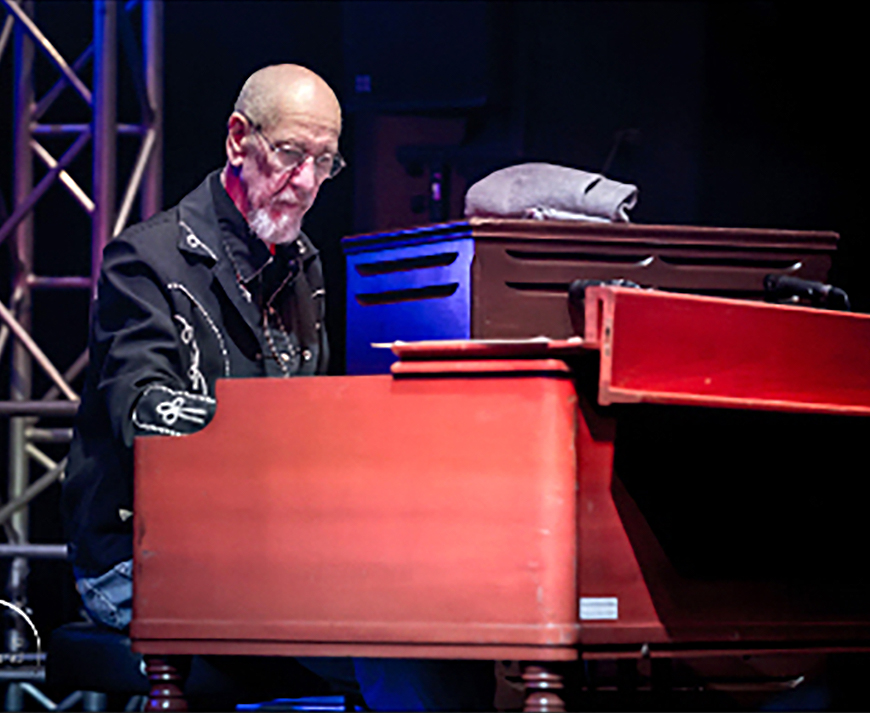 Artist Profile
---
Products Used
Plays With
The Who
Johnny Nash
Bob Marley
Free
Crawler
Eric Burdon
Pete Townshend
Roger Daltrey
Paul Kossoff
Andy Fairweather-Lowe
The Sutherland Brothers
Snowy White
David Gilmour
Rocky Horror Picture Show Film
Mick Taylor
Reg Meuross
Projects featuring Kurzweil gear
The Who – Wire & Glass
All Who Tours Live Since 1989
Rabbit Solo Albums 'All'
All Pete Townshend Solo Tours
Roger Daltrey Solo Tours
The Superbowl 2010-The Who
Online Presence