Jimmie Bones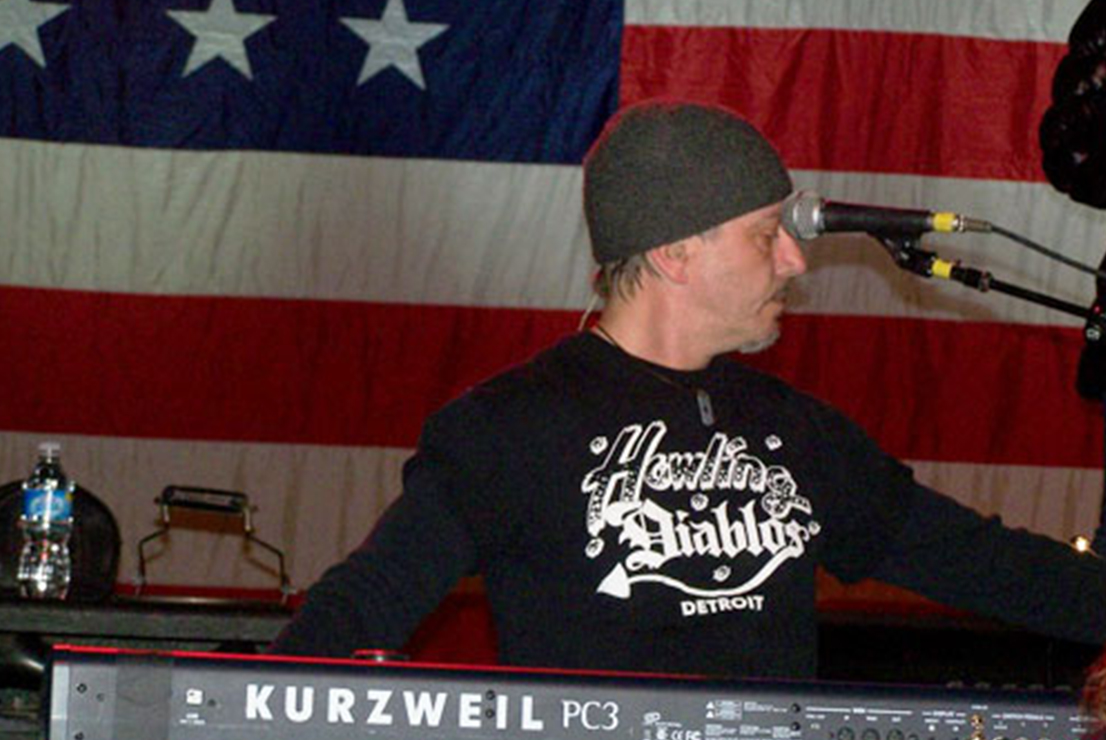 BIO
---
Jimmie Bones is the rootsy blues and soul influenced piano and organ player in Kid Rock's Twisted Brown Trucker Band. The two met while Kid Rock was recording "Early Mornin Stoned Pimp" at Detroit's White Room Studio in 1995. Rock asked Bones to do some piano tracks while Bones was working as a member of Robert Bradley's Blackwater Surprise in the adjacent room to Rock. Rock and Bradley also shared a rehearsal space and Bones would show up early for his rehearsal and sit in on the last bit of Rock's rehearsal. Rock suggested to Bones that he should do some live performances with him and the forming Twisted Brown Trucker Band when not touring with Bradley and Bones agreed, eventually becoming Rock's full time keyboardist.
Bones soon began contributing backing vocals and harmonica as well as co-writing credits with Kid Rock and Uncle Kracker. Bones is featured heavily on the Uncle Kracker debut "Double Wide" on keyboards and backing vocals notably the backing vocals on the hit single "Follow Me".
Besides his touring and session work with Kid Rock and Uncle Kracker Jimmie Bones has recorded with Hank Williams Jr., Bob Seger, R. L. Burnside, Kenny Brown, Beth Hart, Pop Evil, and The Howling Diablos to name a few.
IN THE SPOTLIGHT:
Jimmie Bones took along his SP3X and PC3 to the Middle East as Kid Rock and the Twisted Brown Trucker Band entertained the U.S.servicemen and women on 2009 Tour For The Troops. The two week tour took place between Thanksgiving and Christmas.Bones did shows at air bases in Turkey, Iraq, Qatar.United Arab Emirates, and finished at Ramstein Airbase in Germany and Lakenheath Airbase in the United Kingdom.
Artist Profile
---
Products Used
Plays With
Kid Rock's Twisted Brown Trucker Band
Uncle Kracker
Projects featuring Kurzweil gear
2009 Tour For The Troops
Christmas In Detroit 3
"It's Christmas Time" by Dave Edwards
2009 Grammy Awards
2008 Fashion Rocks Show
Kid Rock and the Twisted Brown Trucker Band VH1 Storytellers
2008 MTV Video Music Awards
2008 Country Music Awards
The Ellen DeGeneres Show (2008)
Online Presence