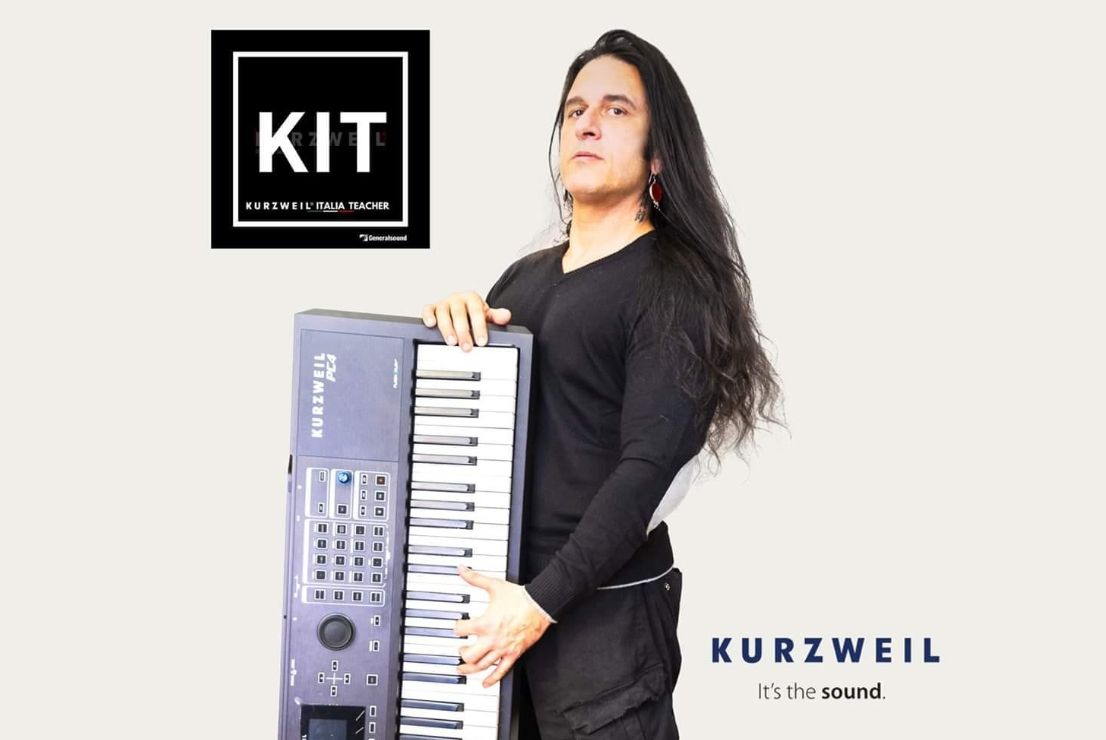 BIO
---
Andrea De Paoli is a keyboardist producer, composer and teacher known mainly for collaborating with historical rock and metal groups like Labyrinth and Vision Divine and the masters of Italian progressive rock Delirium Project (Jesahel) who sold 10 million copies.  He has also know as Chaos Venture producer and composer and Synth Action'80 synthesizer project producer / composer.
World Tours With Labyrinth / Vision Divine as Co-Headlining or Opening act:
Iron Maiden, Metallica, Deep Purple, Black Sabbath Yngwie Malmsteen, Dream Theater, Motorhead, Ozzy Osbourne, Megadeth, Helloween, Stratovarius and many others.
More than 200 Album Credits and among of them:
'Chaos Venture' (with Kevin Moore, Richard Barbieri, Mark Zonder), 'KOB – King of Balance' (with  Huey Lewis and the News members, Eagles members, Dokken Members, Whitesnake, Matia Bazar and Vasco Rossi members), Vivaldi Metal Project (With Simphony X members, James LaBrie, Bruce Dickinson, Savatage and Testament members).
Other Collaborations:
Live Keyboardist with Tony Liotta and Tom Brecthlein (Chick Corea, Al Di Meola, Robben Ford Drummer), TV Soundtracks for RAI television and many other artist collaborator as producer, composer, arranger.
Skills:
Andrea is an appreciated teacher and trainer in the field of synthesizers and electronic music and owns a Recording / Synthesizer Studio called Multimedia Sound Studio.
He was named as official Kurzweil Italia Teacher in the beginning of 2020.
He conducts electronic music seminars around Italy and Europe and writes audio test for magazines and professional audio portals such as Audiofader, SM Strumentimusicali and He works as a sound designer and Beta Tester for  Synth4cloud / Synthonia (where he published keyboard courses also) and other factories.
He is the International director of the Synthesizer and Electronic Music Course MKI Modernkeyboards of MMI group where he writes 'The Sound Factory' a book for synthesizer theory and application.
He is a certified Apple Logic Pro X End User and a Steinberg Cubase expert.
Artist Profile
---
Products Used
Associated With
Labyrinth
Vision Divine
Tony Liotta
Tom Brecthlein
Online Presence