Matt Goodwin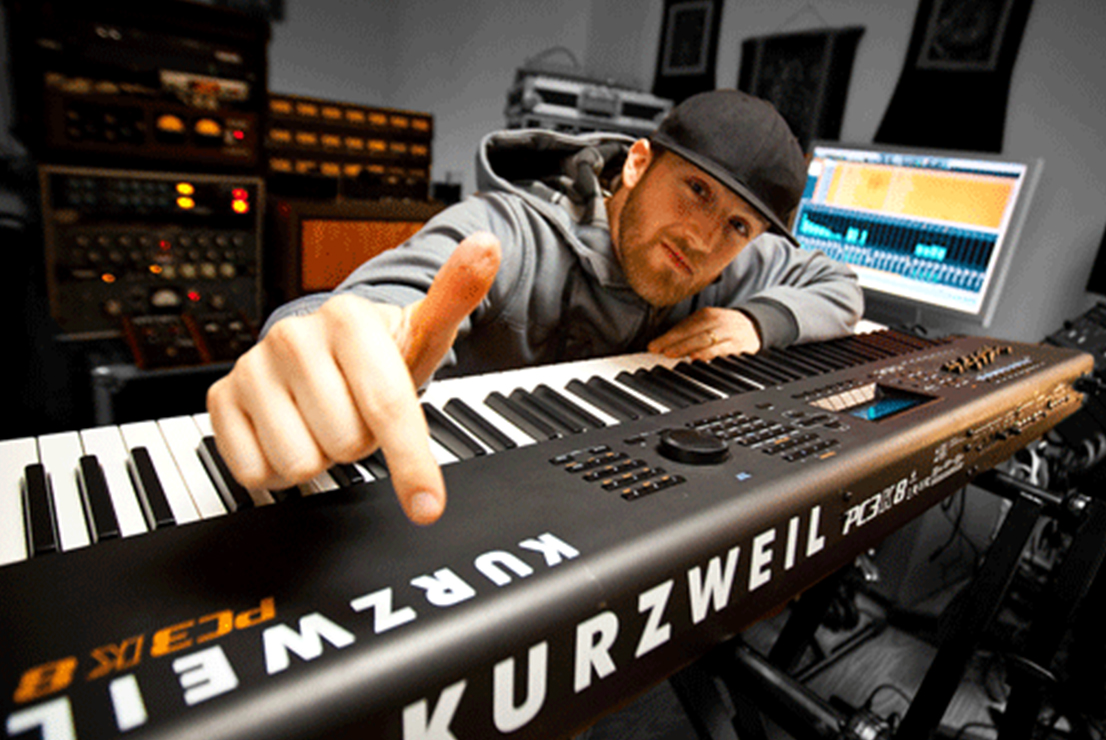 "Growing up playing B3, Clav, Whirly & Rhodes, I always had a real tough time aesthetically dealing with the tones on digital workstations. It's so exciting to finally play a board that compiled these sounds with true justice served. The piano's, strings (love the vibrato expression control), & Mellotron patches take the status of the PC3K8 far beyond the rest. The fact that I can sample extensively, leave my MPC at home, and never worry about loading samples on startup is straight icing on the cake."
-Matt Goodwin
BIO
---
Matt Goodwin grew up on the south end of Canandaigua Lake in the small town of Naples NY, just south of Rochester. His first musical influence came at the age of 5 watching his best friend's father play old blues and folk tunes on a beat up, out of tune, upright piano. After convincing his parents to buy him a piano, Matt later went on to study both piano and trumpet at the Eastman School of Music.
His passion for music led him to Ithaca College where he studied classical piano for a few years. His love for world music and travel led him to the office of the Dean of the Music School at Ithaca College with a proposal for an undergraduate degree that had never been granted before at the school. After months of additional work, the proposal for a degree in Ethnomusicology was granted. The first half of the proposal took Matt to Ghana, West Africa. For 6 months he studied West African guitar and hand drumming while traveling with different musical cultures. Matt concluded his trip to Ghana by working with producer Panji Anoff of Pidgen Music to record the album Sankofa Roots Revival with Dela Botri and Hewale Sounds.
Inspired by a NYC concert performance by John McLaughlin's group Shakti, Matt headed off the following year to Jaipur, India to continue his studies in Ethnomusicology. While in Jaipur, he lived with All India Radio recording artist Nissar Hussain Khan and his family. It is here where he studied the traditions of Indian music through the voice and tabla.
In 2006, soon after graduating from Ithaca, Matt joined the Boston based reggae band John Browns Body. Playing keyboards for the group the band continues to tour the globe with its "Future Roots" sound. After the groups 2008 release of Amplify, which debuted #1 on the Billboard Reggae Charts, the band started seeing international attention as they toured throughout Europe, UK, New Zealand, Hawaii, and the Caribbean. While on a break with JBB, Matt also joined up with Juno Award winning Toronto based trio Bedouin Soundclash. Playing guitar and keyboards, Matt toured throughout Canada, U.K., and U.S. with the group as they supported their 2007 release of Street Gospels.
With the birth of his 2nd boy, Matt has taken some time off from the road recently. In 2010, he built a recording studio in Farmington, NY while co-founding the multimedia company Hope Alive Media with his brother, Shaun. The company continues to thrive producing music for radio and film in addition to its photographic and video work. Musically, he is working on a new project with Rochester singer songwriter Nate Merrill. The project, Axis Armada, is planning to release its self-produced debut album within the next year.
Artist Profile
---
Products Used
Plays With
John Brown's Body
Bedouin Soundclash
Axis Armada
Online Presence